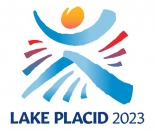 Winter Universiade
League status: Active
Administered by: FISU - International University Sports Federation
Head manager: Claude-Louis Gallien (FRA)
Year of start: 1962
Did you find any incorrect or incomplete information? Please, let us know.
The ice hockey competitions have their own FISU regulations following the most recent technical rules of the International Ice Hockey Federation (IIHF). The FISU regulations are always set up on the recommendation of the FISU Technical Chair and the IIHF Technical Delegate in close cooperation with the Committee for Sports Regulations (CRS), and they are approved by the FISU Executive Committee. Duration of the competition - 10 days maximum / Number of men's teams - 12 maximum / Number of women's teams - 8 maximum / Number of players per team - 20 players and 2 goalkeepers / Referees & Linesmen - appointed by the CTI in close cooperation with IIHF and the OC.
The men's tournament is organised with twelve (12) teams and the women's tournament with eight (8) teams. These tournaments take place on two competition ice rinks and one training ice rink. The running of competitions is always supervised by the FISU Technical Chair, the Vice-Chair for ice hockey and the IIHF Technical Delegate, who chair all technical meetings concerned.
The Winter Universiade is an international sporting and cultural festival which is staged every two years in a different city. It is only second to the Olympic Games. The programme of the Winter Universiade currently includes 6 compulsory sports (8 compulsory disciplines) and up to 3 optional sports chosen by the host country.
Ice hockey tournaments have been staged at the Universiade since 1962. The men's tournament was introduced at the 1962 Winter Universiade. Women's tournament was introduced at the 2009 Winter Universiade.
Canada claims gold at Winter Universiade
Canada won the 2023 Winter Universiade, held in Lake Placid by beating 7-2 USA in the gold medal game
Kazakhstan claimed bronze over Japan
All stats and gamesheets: https://bit.ly/3XSi3tn
(24 Jan 2023)
Past league results:
League standings:
Historic statistic:
Individuals records:
Cardiff Devils won by one-goal-difference against home side Grenoble and advances to the Continental Cup Superfinals along with Nomad Astana Read more»
Kazakh champion closes the Continental Cup semifinals round with a perfect record, by beating HK Zemgale in the last game Read more»