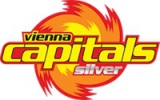 Did you find any incorrect or incomplete information? Please, let us know.
Season 2023-2024
Current roster
season 2023-2024
* no longer in the club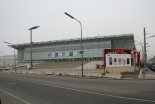 Adress: Attemsgasse 1
1220 Wien

Phone: +43 01/204 85 80
Capacity: 7000
Opened in: 1989
from 2011 to 2017: UPC Vienna Capitals
from 2017 to 2019: Vienna Capitals
from 2019 to present: Spusu Vienna Capitals
from 2000 to 2019: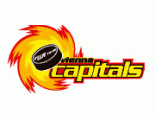 from 2019 to present: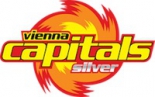 KAC wins EBEL finals
KAC Klagenfurt won game six in overtime against Vienna Capitals to win the EBEL title. Adam Comrie scored the winning 3-2 goal at 74:31.
(24 Apr 2019)
EBEL playoff draw made
In EBEL, the top-3 seeded club could pick their opponent for the first playoff round. Following matchups will battle in the quarterfinals:
Red Bull Salzburg (1) - Klagenfurter AC (8)
Orli Znojmo (2) - Dornbirn Bulldogs (5)
Vienna Capitals (3) - VSV Villach (7)
HC Bolzano Foxes (4) - Black Wings Linz (6)
(23 Feb 2016)
Last-minute roster changes in EBEL
With only three games left before the start of the playoffs, the clubs in EBEL had to make the final roster decisions. In order to stay within the 60-point-limit under the EBEL point system, four clubs made signficant choices going into the playoffs.
Red Bull Salzburg signed Juuso Riksman as the new backup. GK Fabian Weinhandl and FW Marco Brucker were released to make space for the Finnish net minder. The Vienna Capitals scratched Kurtis McLean, whereas Roland Hofer will no-longer be part of the roster of the Bolzano Foxes. Davide Nicoletti, who was part of the Italian's championship winning team in 2014, will take Hofer's spot in the line-up. Orli Znojmo increased its depth between the pipes acquiring Jan Lukas.
(16 Feb 2016)
EBEL: Rafael Rotter suspended 8 games
28 year old Austrian winger Rafael Rotter, member of the Vienna Capitals, has been handed an 8 game suspension by DOPS, EBEL's department of player safety. The incident happened during the Caps' home game against Olimpija Ljubljana, leading to a concussion of Guillaume Desbiens. The detailed reasons behind the ban are being explained in DOPS' official video release.
(29 Sep 2015)
Vienna Capitals fired coach Tom Pokel
The last place in the pick up round and a disappointing season are the reasons cited by Vienna Capitals to announce the firing of American coach Tom Pokel, EBEL champion last season on Bolzano Foxes bench. "We need to shake the team before the playoffs" said Capitals GM Franz Kalla.
The new coach is Giacinto "Jim" Boni, former coach of Capitals from 2003 to 2007, in the last seasons working as Sports Manager at current DEL champion ERC Ingolstadt
(24 Feb 2015)
Tom Pokel is the new head coach of Vienna Capitals
Vienna Capitals announces American Tom Pokel as new head coach. Pokel, 46, sensetionally won EBEL with beginner Bolzano Foxes and was Italy head coach at last IHWC in Minsk where Blue Team can't avoid relegation. Philippe Horsky will remain as assistant
"The Capitals are one of the top team where to work, so it was a chance you have to take absolutely. I've noticed that the fans are one hundred percent behind their team, I'm really looking forward to the great atmosphere" said Pokel
(25 May 2014)
Second day of European Trophy
On the second day of European Trophy EV Zug beat ZSC Lions 1-0. Rob Schremp scored the only goal.
Slovan Bratislava beat Vienna Capitals 6-2.
(09 Aug 2013)
European Trophy schedules
European Trophy announced today the schedule for the 2012/13 season. Find the complete fixture list here.
(12 Apr 2012)
Historic rosters:
Historic statistics:
Past results:
League standings:
Fast facts
season 2023-2024
Kaunas City celebrate the qualification to the second round of Continental Cup with a ten-goals victory over Skautafelag Rejkyavik Read more»
Estonian champion wins KHL Zagreb ensuring first place for the home team Read more»