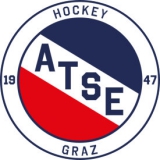 ATSE Graz
Year of foundation: 1947
Colours: red, white, blue
Club status: active
Address: ATSE GRAZ - Sektion Eishockey
Schloßstraße 20
8020 Graz
Phone: +43 316 583515
Fax: +43 (0) 316 / 31 66 88
Email: off-ice@atse-eissport.at
WWW: ATSE Graz
Did you find any incorrect or incomplete information? Please, let us know.
Season 2022-2023
Current roster
season 2022-2023
* no longer in the club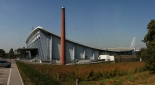 Adress: Eisstadion Graz-Liebenau
Zoisweg 15
A-8041 Graz
Austria
Phone: +43 0316/471531-224
Email: office@elz.at
Capacity: 4050
Opened in: 1963
The club was founded in 1947, and won the Austrian Hockey League in 1975 and 1978. The club was dissolved in 1981. In 2008, they were revived, and began playing in the Austrian Oberliga. ATSE won the Oberliga in 2009, and were promoted to the Nationalliga for 2010. After failing to win in the Play-Off, ATSE retreated from the Nationalliga, starting to play in the Styrian Eliteliga.
Notable players:
from 2010 to 2020: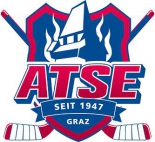 from 2020 to present: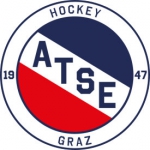 Historic rosters:
Historic statistics:
Past results:
League standings:
Fast facts
season 2022-2023
Cardiff Devils won by one-goal-difference against home side Grenoble and advances to the Continental Cup Superfinals along with Nomad Astana Read more»
Kazakh champion closes the Continental Cup semifinals round with a perfect record, by beating HK Zemgale in the last game Read more»