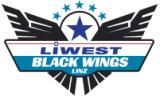 Did you find any incorrect or incomplete information? Please, let us know.
Season 2023-2024
Current roster
season 2023-2024
* no longer in the club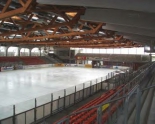 Adress: Parkbad Untere Donaulände 11
4020 Linz
Austria
Phone: +43 (732) 34 00-66 31
Capacity: 3800
Opened in: 1986
EHC Black Wings Linz was founded in 1992. After several years in the Austrian minor leagues 2000 the Black Wings started in the highest league Erste Bank Eishockey Liga. In their first season 2000/01 the Black Wings reached third place in the regular season and failed in the playoffs. The season 2001/02 they just lost the finals and finished the season as vice champion. In their third season (2002/03) the Black Wings finally won the championship. It was their first and only title so far they could win. After the EHC Black Wings Linz went bankrupt in the year 2005 they got re-established as EHC LIWEST Black Wings Linz.
Notable players:
from 1992 to 2005: EHC Black Wings Linz
from 2005 to 2012: EHC LIWEST Black Wings Linz
from 2012 to 2020: EHC LIWEST Linz
from 2020 to present: Black Wings 1992
Austrian Championship: 2003
League winners:
from 2010 to present: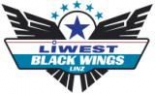 EBEL: Brian Lebler is back
Brian Lebler, after a season playing for Ingolstadt in DEL, has decided to return to the Black Wings Linz for the 2016/2017 season. The 27-year-old Austrian national team member has spent most of his professional hockey career in Linz, collecting 212 points (122 goals) in 235 games. Lebler was awarded EBEL's MVP in the 2014/2015 season.
(29 Mar 2016)
EBEL semifinals start today
After Red Bull eliminated Klagenfurter AC with a 5-2 win in Game 7, today the semi-finals start in Erste Bank Eishockey Liga. Defendig champion Salzburg will be challenged by Villacher SV. Orli Znojmo vs Black Wings Linz is the other match-up in the race for a spot in the final.
(13 Mar 2016)
EBEL playoff draw made
In EBEL, the top-3 seeded club could pick their opponent for the first playoff round. Following matchups will battle in the quarterfinals:
Red Bull Salzburg (1) - Klagenfurter AC (8)
Orli Znojmo (2) - Dornbirn Bulldogs (5)
Vienna Capitals (3) - VSV Villach (7)
HC Bolzano Foxes (4) - Black Wings Linz (6)
(23 Feb 2016)
EBEL: Young star of October
Patrick Spannring of EHC Liwest Black Wings Linz was voted young star of October in EBEL. The 21-year old forward beat Erik Pance of Olimpija Ljubljana in the voting. This is Spannring's first whole season in EBEL. He scored one goal so far in the season (playing 18 games). Spannring is successor of Anze Ropret (Olimpija Ljubljana) who was voted young star of the month for September.
(14 Nov 2011)
Historic rosters:
Historic statistics:
Past results:
League standings:
Fast facts
season 2023-2024
Cardiff Devils won by one-goal-difference against home side Grenoble and advances to the Continental Cup Superfinals along with Nomad Astana Read more»
Kazakh champion closes the Continental Cup semifinals round with a perfect record, by beating HK Zemgale in the last game Read more»