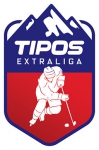 Did you find any incorrect or incomplete information? Please, let us know.
Last updated: 30 Nov 2023, 11:21
HK Nitra wins Slovak Cup
HK Nitra wins the 2020-21 edition of Slovak Cup by beating HK SKP Poprad 5-3 in a game of round #40 of Tipos Extraliga, also counting as final of competition.
The Slovak Cup was reactivated this season after a hiatus of 24 years
(21 Feb 2021)
New milestone in Slovak Extraliga
Scoring in Tuesday's victory against Nitra (6-1), Banská Bystrica Dalibor Dvorský became the youngest scorer in the history of Slovak Extraliga at the age of 15 years, 7 months and 18 days. He broke the record of Marián Gáborík from 1998, who scored at 16 years and 27 days
"I realize what happened. It's an amazing feeling, I'm very happy to be the youngest player in the Extraliga to score a goal. I'll do everything I can to have a career like Marián Gáborík" said Dvorský.
(03 Feb 2021)
Slovak Extraliga should start on October 2
The beginning of the Tipsport Extraliga was tentatively set for October 2. The date should be finally confirmed for next Tuesday at the club meeting in Zvolen. The competition should have 12 participants but the position of Hungarian teams is still unknown
The regular season will have 50 rounds. The best six teams will advance to the playoffs automatically, the teams in 7th-10th place will play the preliminary round for participation in the elimination round. No team will be relegated and the winner of the 1 Liga will earn a direct promotion.
(02 Jul 2020)
Slovakia will add a new competition
To financially help the clubs and compensate the premature end of the season, the Slovak Federation announced the creatiion of a new trophy, called Super Cup, for the next season. The clubs finished in the first six places in the last season plus two more teams resulting from a qualification round involving eight clubs will enter in the competition
(17 May 2020)
Slovak games postponed indefinitely
With three rounds remaining of the regular season of the Slovak league all games are postponed until at least March 23 due to the risk of coronavirus transmission.
(10 Mar 2020)
Miroslav Satan is the new President of Slovakian Federation
Former NHLer Miroslav Šatan became the new president of the Slovak Ice Hockey Association (SZĽH).
With 229 votes in the first round of vote. The rival Jaromír Šmátrala received 99 votes. The third candidate Dárius Rusnák retires just before the vote.
Šatan replaced Martin Kohút, who led the Federation since 2016. The 40-year-old Satan is in the eighth President of SZLH in the era of independence.
(27 Jun 2019)
Róbert Petrovický will lead Slovakia U20
Former Slovakian international Róbert Petrovický, 46, will be the new head coach of Slovakia U20. He replaced long time coach Ernest Bokroš, on Junior team bench since 2011, who will work at Zilina as GM. Other two former players, Martin Štrbák and Viliam Čacho, will be the assistant coaches
(07 Jun 2019)
Banska Bystrica won't play in CHL
Slovakian tri-champion Banská Bystrica won't join 19-20 edition of Champions Hockey League.
"Costs are too high - said club President Juraj Koval - so we not joining the Champions League because our participation is financially a loss. Deficit means that we are threatening our own financial security."
Slovakia has a spot avaiable for the competition and according to the rules HKM Zvolen, finished second in the regular season, should replace the champion
(30 Apr 2019)
Dukla Michalovce promoted in Extraliga
For the first time since the creation of the club in 1974, Dukla Michalovce will play in 2019-2020 season in Slovak Extraliga, after winning 2-1 a dramatic game #7 in promotion/relagation series against MsHK Garmin Zilina. Czech forward Jakub Linet, scoring the two goals, and goalie Adam Trencan, stopping 55 shoots, are the hero of a night to remember for Dukla fans
(23 Mar 2019)
Banska Bystrica will host Winter Classic
On days 02 and 03 of February, the city of Banska Bystrica, home of current Extraliga champion team, will host the first ever edition of Winter Classic, the open competition inspired by similar events in Europe and the NHL. The game will take place at the
Štiavnická stadium, with a capacity of 9.881 spectators.
"The program and organizing team is 100% ready to provide an original and unforgettable sporting experience to hockey fans in Slovakia Personally, I want to present the definitive form of the event to the public directly from Banska Bystrica as a host city " said Pro-Hockey Director Richard Lintner
(15 Oct 2018)
Past league results:
League standings:
Historic statistic:
Individuals records:
Fast facts
season 2023-2024
Youngest player: Adam Goljer (15 years)
Oldest player: Rudolf Huna (43 years)
Shortest player: Dominik Borov (171 cm)
Tallest player: Juraj Valach (202 cm)
Nationalities: Belarus (1), Canada (36), China (1), Czechia (13), Finland (7), France (1), Great Britain (1), Hungary (2), Italy (1), Kazakhstan (1), Latvia (6), Lithuania (1), Poland (1), Russia (10), Slovenia (1), Slovakia (272), Sweden (5), Ukraine (3), USA (30)
Highest win: HK Nitra - HC´05 Banská Bystrica 10-1
Season average attendance: 2622
Cardiff Devils won by one-goal-difference against home side Grenoble and advances to the Continental Cup Superfinals along with Nomad Astana Read more»
Kazakh champion closes the Continental Cup semifinals round with a perfect record, by beating HK Zemgale in the last game Read more»