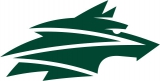 Vlci Žilina
Short name: Zilina
Nickname: Vlci
Year of foundation: 1925
Colours: smarald - green, silver - golden
Club status: active
Address: Športová ulica 5,
010 01 Žilina
Phone: +421 911 660 446
Fax: +421 415 622 111
WWW: Vlci Zilina
Did you find any incorrect or incomplete information? Please, let us know.
Season 2023-2024
Current roster
season 2023-2024
* no longer in the club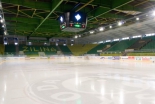 Adress: Športová 5
01001Žilina
Phone: +421415620282
Capacity: 6200
Opened in: 1925
from 1925 to 1999: SK Zilina
from 1999 to 2004: MsHK Zilina
from 2004 to 2020: MsHK Garmin Zilina
from 2020 to present: Vlci Žilina
from 1993 to 2007: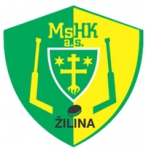 from 2007 to 2010: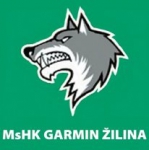 from 2010 to 2020: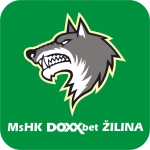 from 2020 to present: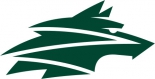 Zilina wins Slovak Cup
By beating Extraliga club HC 21 Presov 6-1, 1st division Vlci Zilina wins Slovak Cup
(08 Feb 2022)
Dukla Michalovce promoted in Extraliga
For the first time since the creation of the club in 1974, Dukla Michalovce will play in 2019-2020 season in Slovak Extraliga, after winning 2-1 a dramatic game #7 in promotion/relagation series against MsHK Garmin Zilina. Czech forward Jakub Linet, scoring the two goals, and goalie Adam Trencan, stopping 55 shoots, are the hero of a night to remember for Dukla fans
(23 Mar 2019)
Zilina replaces coach
31 points after 25 rounds weren't enough for Stanislav Skorvánek to keep his job at Zilina: headcoach was fired by the club and replaced by Czech Petr Rosol.
Rosol, 53, has a long career in Czech Extraliga for Litvinov and Jihlava, with experiences in Italy, Switzerland and Germany. Internationally, he played for Czechoslovakia winning the World Championship in 1985 in Prague and the bronze medal at the 1992 Winter Olympics in Albertville
As coach, Rosol worked at homeland for Usti nad Labem, Ceske Budejovice, and as assistant at Litvínov and in Switzerland at Martigny and EHC Uzwil, his last duty in 2016-17
(30 Nov 2017)
MHC Martin forced to postpone games
MHC Martin was forced to postpone the Extraliga games against Zilina and Liptovsky Mikulas scheduled for Friday and Sunday due to a infectious viral illness.
"Unfortunately, one of our players was diagnoed with an infectious viral disease and was quarantined" - said the club in a spress release. Since in this case must be carried out tests on all those who were in close contact with the patient, and make the necessary vaccinations, we were forced to cancel the trainings and of course the games." Team should be back on ice on October 28 for the game against Nitra
(23 Oct 2016)
Michal Cesnek dead in a plane crash
Former Slovakian defender Michal Cesnek was among the seven victims of a mid-air collision between two airplanes during a parachuting show in Cerveny Kamen, Slovakia.
Cesnek,36, retired after 2013-14 season, played more than 200 games in Ligue Magnus with Caen and mainly Strasbourg when he arrived in 2008. In 2007-2008 season was named to French All-Star team. In his native Slovakia played for Danubia Bratislava, Zilina, Martin and Spartak Dubnica
(21 Aug 2015)
Peter Mikula to coach Zilina
Two days after leaving Unia Oswiecim, Peter Mikula has already found a new bench: Slovak coach signed for Zilina to replace resigned Jozef Zavadil.
(03 Oct 2014)
Jozef Zavadil resigned from Zilina
Citing health reasons, Czech coach Jozef Zavadil asked to terminate contract with Zilina after eight games. Zavadil arrived in Zilina last July
(30 Sep 2014)
Jozef Zavadil new coach of Zilina
Zilina announces appointment of 66-years-old Jozef Zavadil as new head coach. Cech Zavadil worked in last years in HC Brumov-Bylnice, a club from Czech Republic regional Leagues
(21 Jun 2014)
JKH Jastrzebie announces new coach
Slovak Robert Kalaber was announced as the new coach of JKH Jastrzebie. 45-years-old Kalaber lead Zilina in Slovak Extraliga last season
(02 Jun 2014)
Slovak Jozef Salajka passed away
Slovak defender Jozef Salajka passed away today in a motorcycle accident near Senica. Salajka, 31, played for Dukla Senica, Dubnica and Zilina in Slovakia and Prerov, Opava and Hodonin in Czech Republic
(20 May 2014)
Historic rosters:
Historic statistics:
Past results:
League standings:
Fast facts
season 2023-2024
Kaunas City celebrate the qualification to the second round of Continental Cup with a ten-goals victory over Skautafelag Rejkyavik Read more»
Estonian champion wins KHL Zagreb ensuring first place for the home team Read more»