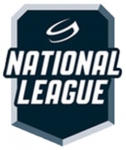 National League
League status: Active
Administered by: Swiss Ice Hockey Federation
Year of start: 1937
Did you find any incorrect or incomplete information? Please, let us know.
Last updated: 01 Dec 2023, 22:17
from 1937 to 2017: NLA
from 2017 to present: National League
National League game postponed
Due to Covid cases at EV Zug, tonight's game against HC Davos has been postponed as a precaution.
(19 Oct 2021)
Ratushny replaced as Lausanne head coach
Despite an 8:4 derby win against Servette Geneve the previous day, Lausanne HC have relieved head coach Dan Ratushny of his duties on Wednesday. The club from Switzerland's NLA has named Yves Sarault, one of Ratushny's assistants and head coach of the club's U18 team as his replacement for the next games.
(12 Oct 2017)
Ambri-Piotta signs Medvescak head coach
Swiss club Ambri-Piotta has found a new head coach after parting ways with Canadian-born Hans Kossmann on Monday. Kossmann had been in charge of the NLA side for 15 months. His replacement is fellow Canadian Gordie Dwyer who left KHL's Medvescak Zagreb for the opportunity in Switzerland.
(01 Feb 2017)
HC Lugano fires coach staff
Last season vice-champion HC Lugano, currently 8th in NLA, 47 points behind leaders ZSC Lions and SC Bern, announces the club fired head coach Doug Shedden and assistant Pat Curcio. The 55-years-old Canadian, at Lugano from last season, will be replaced by compatriot Greg Ireland, 51, last season fired by Adler Mannheim in February. Ireland has a brief stint at Lugano during 201-2011 playoffs. Finnish Jussi Silander from farm-team Ticino Rockets staff, will be the assistant coach
(16 Jan 2017)
Biel fires head coach
Switzerland's EHC Biel decided to part ways with longtime head coach Kevin Schläpfer on Monday. The 46 year old previously had held various positions in the current NLA club, including player and manager before being named head coach in 2010. Until further notice youth coach Mike McNamara will be his replacement.
(16 Nov 2016)
Lugano hire Serie A head coach as new assistant
Pat Curcio, until yesterday head coach of Italian top league club HC Valpellice, has accepted an offer of struggling Swiss NLA member HC Lugano. Lugano, after a tough start into the season, repositioned their coaching staff, signing Doug Shedden as the new boss on the bench. Curcio will help Shedden in his new role as the team's assistant coach.
(01 Nov 2015)
Swiss goalie injured
The 22-year-old keeper of Kloten Flyers, Luca Boltshauser, was injured on Friday during the preseason game against Schwenninger Wild Wings. His shoulder needs surgery. He will be out of play for 4 to 5 months.
(24 Aug 2015)
Klotens Luca Boltshauser out 4-5 months
According to the Kloten Flyers, newly acquired goalie, Luca Boltshauser, injured his shoulder and will be out after surgery for 4-5 months. He injured himself in a friendly game at home against the Schwenninger Wild Wings.
(24 Aug 2015)
Marcel Jenni won't play for the Kloten Flyers this season
Both Jenni, who turned 41 years old this year as well as the Flyers Management decided not to extend his contract for the coming season. Jenni who had been a member of the Flyers since the 2005-2006 season had previously won championship titles with HC Lugano of the Swiss National League A as well as Färjestads BK of the Swedish Hockey League. It remains unkown if he will continue his career elswewhere. In 658 NLA games he produced 461 points, in 224 SHL games 126 points. The Kloten Flyers will bid Jenni good bye at a home game this coming October.
(10 Aug 2015)
Swiss former player Duri Camichel died in a car accident
Former EV Zug captain Duri Camichel, 33, died in a car accident while travellling in South America, along with fitness coach Harry Andereggen. Retired in 2014 after 15 season and 693 games in NLA, almost with EV Zug, Camichel played also at World Championship 2007 with Switzerland.
"We are very sad and shocked. On behalf of Swiss Ice Hockey I extend my condolences to the families" said in a brief note Swiss Ice Hockey CEO Florian Kohler
(30 Apr 2015)
Past league results:
League standings:
Historic statistic:
Individuals records:
Fast facts
season 2023-2024
Cardiff Devils won by one-goal-difference against home side Grenoble and advances to the Continental Cup Superfinals along with Nomad Astana Read more»
Kazakh champion closes the Continental Cup semifinals round with a perfect record, by beating HK Zemgale in the last game Read more»