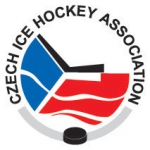 Extraliga U17 (CZE)
League status: Active
Youth league: yes, U17
Administered by: CSLH
Head manager: Vladimir Schiefner
Year of start: 1993
Did you find any incorrect or incomplete information? Please, let us know.
Since 2009/10 season, played with 24 teams divided into three groups. These groups are later split to halves, with top half teams playing each other in Group A, having already secured playoffs, and bottom half teams forming Group B. Top four teams from Group B fill the remaingin four playoff spots.
Winners of quarterfinals advance to the Final tournament played as a single round robin series at a chosen venue.
Bottom team from Group B is relegated.
from 1993 to 2018: Extraliga U18 (CZE)
from 2018 to present: Extraliga U17 (CZE)
Past league results:
League standings:
Historic statistic:
Individuals records:
Fast facts
season 2023-2024
Kaunas City celebrate the qualification to the second round of Continental Cup with a ten-goals victory over Skautafelag Rejkyavik Read more»
Estonian champion wins KHL Zagreb ensuring first place for the home team Read more»