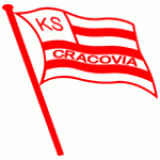 Comarch Cracovia
Name in original language: Comarch Cracovia Kraków
Year of foundation: 1924
Colours: red, white
Club status: active
Address: Siedleckiego 7
31538 Kraków
Phone: +48 (012) 421 13 17
Fax: +48 (012) 655 18 82
Email: klub@cracovia.pl
WWW: Cracovia Krakow
Did you find any incorrect or incomplete information? Please, let us know.
Season 2023-2024
Current roster
season 2023-2024
* no longer in the club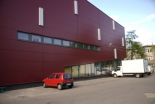 Adress: Kraków, ul. Siedleckiego 7
Phone: +48 (012) 421 13 17
Capacity: 2514
Opened in: 1961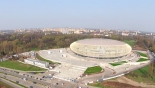 from 1899 to present: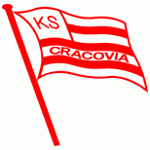 GKS Katowice with polish Supercup trophy
After smooth 7-1 win over Cracovia Kraków, GKS Katowice earns its first ever Polish Supercup trophy. Hampus Olsson helped his team scoring an hattrick
(19 Oct 2022)
Continental Cup Superfinals held in Aalborg
The International Ice Hockey Federation announced the Continental Cup Superfinals will be held in Aalborg, Denmark from 7 to 9 January 2022.
Matches will be held at the "Gigantium" arena, one of the largest indoor arena in the country, with a capacity of 5,000 spectators
Host Aalborg Pirates will face Saryarka Karaganda (Kazakhstan), Cracovia Krakow (Poland) and HC Gomel (Belarus)
(04 Dec 2021)
Adam Kopczyński passed away
Hockey family mourns the passing away of Polish hockey legend Adam Kopczyński. Played 413 matches scoring 131 goals in Polish League with Cracovia and LKS Lodz before to move to Belgium where he won 8 leagues with Olympia Heist. Played at Winter Olympics in Sapporo
(09 Feb 2021)
GKS Tychy win Polish Cup
GKS Tychy win the 2016 edition of Polish Cup by beating 3-0 arch-rival Cracovia Krakow, winner in 2015, in the final played in Nowy Targ. It's the seventh national trophy captured by Tychy, the club that has won more times the competition. In the semifinals Tychy trashed 5-1 Polonia Bytom, while Cracovia eliminated host MMKS Podhale Nowy Targ by winning 4-2
(31 Dec 2016)
Cracovia Krakow wins Polish Cup
Outclassing 5-0 host Nowy Targ, Cracovia Krakow wins the second Polish Cup of its history completing a perfect weekend with a 8-0 record. Maciej Urbanowicz scored 2 goals and served one assist, while teammate Mateusz Rompkowski was awarded as MVP of the final. In the semifinals Cracovia won 3-0 against GKS Jastrzębie while Nowy Tag advanced beating 5-3 champion GKS Tychy
(30 Dec 2015)
Polish Cup 2015 will be assigned in Nowy Targ
After 10 years from the last appearance, the Nowy Targ Arena, with capacity for 3.500 spectators, will host the finals of Polish Cup 2015 on 29-30 December 2015, featuring the best four teams after two rounds of the regular season. The semifinals pairs are:
16:00 Comarch Cracovia - JKH GKS Hawks
19:30 TatrySki Podhale Nowy Targ - GKS Tychy
The final will started on 30 December at 18:30
(12 Dec 2015)
Polish Cup in Krakow
Krakow Arena will host the final four of 2014 Polish Cup, on December 27 and 28. The Federations intends to use this event as a test for upcoming World Championship Division Ia, held in Krakow in April.
"We are aware that an event of this magnitude must be properly organized. Polish Cup will be our test event before the championships. We will be able to test the venue in every aspect, and this is extremely important" said Dawid Chwałka, President of Federation, at portal hokej.net
(07 Nov 2014)
Poland bid for IHWC 2015
Polish Federation made an application to host the World Championship Division IA in 2015 in Krakow
"I hope that in a few weeks we will have another nice information for the Polish hockey fans - says David Chwałka, president of the Polish Ice Hockey Association. - We believe that for the 90th anniversary of the Federation, which will happen next year, we will organize a big hockey festival."
The City of Krakow built a new arena with a new infrastructure. Krakow seems to be a very good idea for the Olympics in 2022 and the promotion of hockey.
(01 May 2014)
Rudolf Rohacek extends contract with Cracovia
Croacovia Krakow Czech headcoach Rudolf Rohacek extended his contract with club for three years. Rohacek worked at Cracovia from 2004-05 season and won 5 titles and a Polish club, marking the most successful era at the club.
I am very happy that I could continue coaching this team. I have a great feeling with club and the city - admits Rudolf Rohacek
"Coach Rohacek has proven repeatedly that he is a great expert - says Cracovia vice-president Jakub Tabisz - Extension of the agreement is a great news for all of us. We can say that Rohacek is the Sir Alex Ferguson of Polish hockey. It's been with us for nearly a decade, probably the best in the history of the club - adds Tabisz.
(22 Jan 2014)
JKH Jastrzębie wins Polish Cup
JKH GKS Jastrzębie win its first ever title - the 2012 Polish Cup - beating 4-2 favourite and current tile holder KH Sanok, in front of 3.500 spectators in the Sanok Arena.
In very interesing semifinals, JKH GKS Jastrzebie won 4-3 in overtime against GKS Tychy and KH Sanok in shoot-out won 5-4 against Comarch Cracovia.
Review all Polish Cup stats on eurohockey.com!|

Tournament awards:
Best goalie: Kamil Kosowski (Jastrzebie)
Best defender: Pavel Mojžíš (Sanok)
Best forward: Richard Kral (Jastrzebie)
(30 Dec 2012)
Historic rosters:
Historic statistics:
Past results:
League standings:
Fast facts
season 2023-2024
Kaunas City celebrate the qualification to the second round of Continental Cup with a ten-goals victory over Skautafelag Rejkyavik Read more»
Estonian champion wins KHL Zagreb ensuring first place for the home team Read more»