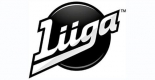 Liiga
League status: Active
Administered by: Jääkiekon SM-liiga Oy
Head manager: Kimmo Rannisto
Year of start: 1975
WWW: http://www.liiga.fi
Did you find any incorrect or incomplete information? Please, let us know.
Last updated: 30 Sep 2023, 22:56
Regular season: all teams play 60 matches, a quadruple round robin with extra local double rounds (every team plays four matches against every other team, plus two or four extra matches against defined local opponents). Each match consists of 60 minutes regulation time, and in the event of a tie, winner is decided by a four-on-four sudden death, 5-minute overtime. Ties after overtime are decided by a shootout, where each team has three shooters in the beginning. If the game is tied after three shooters, the shootout will be decided by individual shooters against one another until one scores and the other does not.

For the 2010-11 a new addition was introduced. In January 2011, each team will play 2 games (1 home, 1 away) against the same opponent. The match-ups will be decided by a system where the bottom (14th) placed team at that time chooses its opponent 1st, followed by the 13, 12th and so on. The 7th placed team is the last one to choose an opponent. The system has been criticized by many, for reasons such as "awarding" a bad position in the table and the way the match-ups are decided, since there are worries that teams will choose their opponents from the higher profile teams and their biggest rivals to achieve maximum attendance and more income through ticket sales.

Scoring: A win in regulation time is worth three points, a win by sudden death overtime two points and loss by sudden death overtime one point. Teams will be ranked by points, and teams tied by points are ranked by goal differential. Teams tied by goal differential as well are ranked by number of goals scored.

Play-offs: The six best teams at the conclusion of regular season proceed directly to quarter-finals. Teams placing between seventh and tenth (inclusive) will play preliminary play-offs best-out-of-three - the two winners take the last two slots to quarter-finals. Starting from the season 2007-2008 all series since then are best-of-seven. Losers of the semi-finals play a bronze medal match. Teams are paired up for each round according to regular season results, so that the highest-ranking team will play against the lowest-ranking, second highest against the second lowest, and so on. Higher-ranking teams play the first match at home, then by turns away, home, away, etc. Each play-off match consists of a 60-minute regulation time which in the event of a tie is followed by extra 20-minute periods of sudden death overtime, in which the first team to score wins.
from 1927 to 1975: SM-sarja
from 1975 to 2013: SM-liiga
from 2013 to present: Liiga
The Liiga (formerly SM-liiga) is the top professional ice hockey league in Finland.
It was created in 1975 to replace the SM-sarja, which was fundamentally an amateur league. The SM-liiga is not directly overseen by the Finnish Ice Hockey Association, but the league and association have an agreement of cooperation.
The SM-liiga formerly had a system of automatic promotion and relegation in place between itself and the Mestis, the second highest level of competition in Finland, but the automatic system was ended in 2000. The league was opened in 2005 and allowed KalPa to get a promotion. In 2009 a new system was introduced and it includes the last placed SM-liiga team facing the Mestis champion in a best of seven playout series.
Fastest Liiga goal
Markus Nurmi of TPS needed only four seconds to score on Ässät's young goalie Rasmus Korhonen for the fastest goal ever in the Finnish top league.
The game was the Liiga debut for the 18-year-old goalie.
Fastest Liiga goals:
4 seconds: Markus Nurmi, TPS / TPS-Ässät November 28 2020
5 seconds: Jari Laiho, Lukko / Lukko-Jokerit December 6 1979
5 seconds: Esa Välioja, Tappara / Tappara-Jokerit January 31 1982
5 seconds: Seppo Ahokainen, Tappara / Ilves-Tappara December 6 1983
Source: Iitalehti
(29 Nov 2020)
One goal enough for HPK
HPK beat Kärpät 1-0 tonight in the sixth game of the Finnish Liiga finals. Valtteri Puustinen scored the lonely goal in the second period. The Finnish championship will now be decided in the seventh game on Saturday.
(02 May 2019)
Kim Hirschovits to Kärpät
Last year's Liiga top scorer Kim Hirschovits will leave Espoo Blues with immediate effect and join Kärpät Oulu. Hirschovits terminated his current contract due to unpaid salaries arising from financial problems the Blues are having and joins the champion until season's end with an option for next season. He will not be eligible for tuesday's second leg in the CHL between Kärpät and Espoo.
(02 Dec 2015)
New Sports Director at Ässät
Former player and Karhu-Kissat junior chief Jari Korpisalo has been chosen to replace Mika Toivola as Ässät Sports Director.
Korpisalo and Ässät has agreed to a 3-year deal starting in early January. Korpisalo played 575 games for Ässät between 1990 - 2005 and was the team's best scorer 6 times during that era. Since 2006 he had been working for his own junior team Karhu-Kissat as a junior chief.
Current Sporting Director Toivola will continue as usual until January and after year change they will sit down and decide how they shall split the work.
(06 Nov 2015)
Preseason games Sweden Friday August 21st
MODO Hockey-IF Björklöven 2-1, Karlskrona HK-Hamburg Freezers 5-3, Brynäs IF-Leksands IF 4-1, Asplöven-Roki 6-0, Timrå IK- Frisk Asker 5-1, Tingsryd-Troja Ljungby 2-1.
(21 Aug 2015)
Results preseason Friday August 14
There's been two games played today where three Swedish SHL teams and one Finnish team were involved. Here are the results.
Frölunda HC-HV71 0-4 and Luleå HF-Kärpät 0-3.
(14 Aug 2015)
HIFK names captain
Arttu Luttinen will he new captain of the Finnish Liiga club HIFK. Juuso Puustinen and Daniel Grillfors will wear the "A" jerseys.
(14 Aug 2015)
Results preseason Thursday August 13
Malmö Redhawks-Växjö Lakers 3-0, Djurgårdens IF-Skellefteå AIK 2-1, HPK-Luleå HF 3-1, Huddinge-AIK 0-4, Östersund-Timrå IK 4-3 (SO), Sparta Sarpsborg-BIK Karlskoga 1-6, Västerås-Vita Hästen 1-2 (SO), Björklöven-Asplöven 5-1.
(13 Aug 2015)
Swedish Preseason games Thursday August 12
There will be three preseason games for the Swedish teams today. Some interesting meetings to keep an eye on.
Djurgårdens IF - Skellefteå AIK, Malmö Redhawks - Växjö Lakers and HPK - Luleå Hockey.
(13 Aug 2015)
Liiga Winter Classic
There will be an outdoor game in Finnish Liiga this season. MTV reports that HIFK will play Ilves at the Helsinki Olympic Stadium December 12.
(06 Aug 2015)
Past league results:
League standings:
Historic statistic:
Individuals records:
Fast facts
season 2023-2024
Kaunas City celebrate the qualification to the second round of Continental Cup with a ten-goals victory over Skautafelag Rejkyavik Read more»
Estonian champion wins KHL Zagreb ensuring first place for the home team Read more»