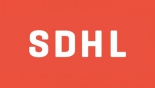 SDHL
League status: Active
English name: Swedish women's hockey league
Administered by: Svenska Ishockeyförbundet
Year of start: 2008
Did you find any incorrect or incomplete information? Please, let us know.
from 2008 to 2016: Riksserien
from 2016 to present: SDHL
Swedish Female Player of the year named
Emilia Andersson of Linköping has been named Swedish Female Player of the year. She was by many considered the best Swedish player of the Women's World Champinship and she won the Swedish championship with Linköping. Andersson is a defensemen with great defensive as well as offensive skills.
(11 Apr 2015)
More teams in Riksserien
The Swedish women's top league Riksserien will from the season 2015/2016 consist of ten teams. Now there are eight.
(17 Jun 2014)
Past league results:
League standings:
Historic statistic:
Individuals records:
Fast facts
season 2023-2024
Cardiff Devils won by one-goal-difference against home side Grenoble and advances to the Continental Cup Superfinals along with Nomad Astana Read more»
Kazakh champion closes the Continental Cup semifinals round with a perfect record, by beating HK Zemgale in the last game Read more»