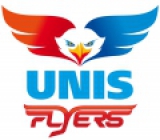 Unis Flyers Heerenveen
Year of foundation: 1967
Colours: Yellow, White, Blue
Club status: active
Address: Pim Mulierlaan 1
8843 DA, Heerenveen
Phone: +31 06 43365044
Email: pers@heerenveenflyers.nl
Did you find any incorrect or incomplete information? Please, let us know.
Season 2023-2024
Current roster
season 2023-2024
* no longer in the club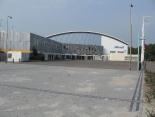 Adress: Pim Mulierlaan 1
Heerenveen, Fryslân Netherlands
8443 DA
Phone: +31 (0) 513 63 77 00
Capacity: 3500
Opened in: 1986
from 1967 to 1988: Heerenveen Flyers
from 1988 to 1991: Heerenveen BP Oilers
from 1991 to 1993: Forbo Flyers Heerenveen
from 1993 to 2000: Pelgrim Flyers Heerenveen
from 2000 to 2004: Formido Flyers Heerenveen
from 2004 to 2008: Vadeko Flyers Heerenveen
from 2008 to 2010: Hajé Flyers Heerenveen
from 2010 to 2013: Friesland Flyers Heerenveen
from 2013 to present: Unis Flyers Heerenveen
from 1900 to 2013: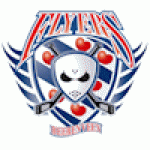 from 2013 to present: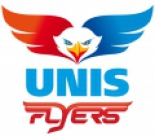 National Cup assigned in Netherlands and Spain
CH Jaca has brought home the Copa del Rey (Spanish National Cup) by beating 2-1 trophy holder Txuri Urdin with 2 goals by Canadian Frédérik Diséi in the final played at Valdemoro rink. It's the 15th Cup for Jaca, the biggest winner of the competition. In the semifinals, Jaca easily won 5-0 against Majadahonda, while regular season champion Txuri Urdin won 4-2 against FC Barcelona
With four goals and three assists veteran Marco Postma was the undisputed protagonist of Dutch Cup final, played at Eindhoven Icerink: his team Heerenveen Flyers trashed 8-1 Limburg Eaters in front of 1300 spectators to grab second consecutive trophy, a revenge after losing the Supercup to Eaters at the start of the season
(23 Jan 2017)
DESTIL Trappers Tilburg Dutch Cup Champions
The Dutch Cup will be staying in Tilburg for another season as the club defeated UNIS Flyers Heerenveen 2:1 in Eindhoven infront of 2000 fans. A pair of powerplay goals from Bob Teunissen and Diederick Hagemeijer mid-way through the first period was enough for the Trappers, Tony Demelinne made things interesting mid-way through the third but it wasnt enough. Tilburg has earned their 13th Dutch Cup.
(16 Jan 2014)
Sander Dijkstra positive for doping
Heerenveen Flyers and Netherlands national team Sander Dijkstra tested positive in a doping test in last October. He must now answer to the Disciplinary Committee of the Dutch hockey federation.
The Dutch hockey league usually does not comment on doping. Reports of the Dutch Doping Authority show that in 2010 and 2011 a total of two players tested positive. The report for 2012 is not yet online. Flyers Chairman Henk Hoekstra is optimist about the verdict: "Sander has tested positive for a substance in a dietary supplement that is accepted in controls during training, but not in games doping tests. We expect a positive decision". Heerenveen begins next Friday the playoffs series against Tilburg.
(04 Mar 2013)
Friesland Flyers won't confirm coach for next season
Dutch team Friesland Flyers chairman Henk Hoekstra announces headcoach Hans Kroon won't return next season: "He's too busy with his work  to combine with ice hockey. The club is thinking back to a full-time coach to be appointed" - said Hoekstra: "The lesson of last season has been that we have better results with players who are focused only on hockey." Looking for a new coach, Hoekstra announces former players Jan Janssen, Gert Nijland and Marcel Nijland will enter in technical staff and that team budget for next season will be around 340.000 euro
(17 Feb 2012)
Historic rosters:
Historic statistics:
Past results:
League standings:
Fast facts
season 2023-2024
Unis Flyers Heerenveen participates in season 2023-2024: Be-Ne Liga
Cardiff Devils won by one-goal-difference against home side Grenoble and advances to the Continental Cup Superfinals along with Nomad Astana Read more»
Kazakh champion closes the Continental Cup semifinals round with a perfect record, by beating HK Zemgale in the last game Read more»