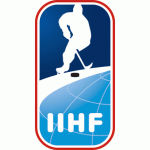 WJC d1A
League status: Active
Youth league: yes, U20
Administered by: IIHF
Year of start: 2000
Did you find any incorrect or incomplete information? Please, let us know.
from 1976 to 2011: WJC d1
from 2011 to present: WJC d1A
No team relegated from World Juniors
The IIHF Council has voted that no team will be relegated from the 2022 IIHF World Junior Championship.
The 2023 IIHF World Junior Championship will be played with 11 teams with the aim of going back to 10 teams for the 2024 IIHF World Junior Championship.
(26 Dec 2021)
Austria delighted to promote to the 2021 World Juniors
Austria lost the first game of the U20 World Championship Division I Group A to the host Belarus in Chizhovka Arena, Minsk.
But then followed wina against Norway, Denmark, Latvia and Slovenia and that was enough to promote to the highest U20 level.
(15 Dec 2019)
U20 World Juniors Div1A started
The U20 World Championship Division I Group A started today in Asiago. The winners on the opening day were Belarus, Latvia and Norway.
(15 Dec 2014)
Erwin Kostner to coach Italy U20
SHC Fassa coach Erwin Kostner was appointed as new coach of Italy U20, replacing Robert Ghizzali, resigned for personal reasons. After being promoted last year, Italy will play WJC U20 Division Ia at home, in Asiago, 14 to 20 December 2014 against Norway, Latvia, Belarus, Austria and Slovenia.
(19 Aug 2014)
New assistant coach for Poland U20
Piotr Sarnik, who retired as active player after the last season, was named the new assistant coach of the Polish U20 team. He will work along with Marek Batkiewicz and head coach Andrei Parfyonov. Poland U20 will have its training camp in Opole from August 5 to 21 before partecipating in the Alexei Cherepanov Memorial in Elektrenai, Lithuania. During the camp, Poland will play four exhibition games.
(27 Jul 2013)
Germany wins promotion
Germany are promoted to the 2013 World Juniors in Ufa after a 5-3 win against Norway in the decisive game.
Norway had a 3-2 lead with five minutes remaining but the Germans scored three late goals.
(17 Dec 2011)
Past league results:
League standings:
Historic statistic:
Individuals records:
Cardiff Devils won by one-goal-difference against home side Grenoble and advances to the Continental Cup Superfinals along with Nomad Astana Read more»
Kazakh champion closes the Continental Cup semifinals round with a perfect record, by beating HK Zemgale in the last game Read more»