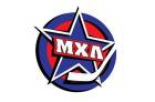 Molodezhnaya Hockey League
League status: Active
Youth league: yes, U20
English name: Молодежная Хоккейная Лига
Administered by: Molodezhnaya Hockey League
Head manager: Dmitri Efimov
Year of start: 2009
Did you find any incorrect or incomplete information? Please, let us know.
GROUP: Western Conference
GROUP: Eastern Conference
Last updated: 22 Apr 2016, 13:13
During the regular season teams from division "Povolzhye"and "Ural-Siberia" are to play 53 matches each, while division "Northwest" teams are to play 56 matches and division "Center"teams are to play 54 matches. Best 4 teams of each division reach the playoffs. Unlike the inaugural season teams from opposite conferences will only meet in the Kharlamov Cup finals and the match for third place because playoffs will consist of conference 1/4-finals, conference 1/2-finals and conference finals, all of which are best-of-5 series. The Kharlamov Cup finals between the Western conference playoffs winner and Eastern conference playoffs winner will be a best-of-7 series. The match for third place a two-legged tie.
The MHL opened its doors on September 4, 2009 in Moscow. The first ever MHL game was played that night between MHC Dynamo and CSKA-Red Army
In 2010-11 season the number of teams was expanded from 22 in the inaugural season to 29 in the second season. 8 new teams joined the league while Dynamo Moscow's junior team left the league. Sheriff, the junior team of HC MVD in the inaugural season, was moved to Tver and would serve as the junior team of UHC Dynamo in the second season. Feniks was renamed to MHC Khimik. MHC Krylya Sovetov was reunited with PHC Krylya Sovetov (playing in the VHL) and the MHL team of the newly reunited club was moved to Dmitrov. Among the new teams were teams from Belarus and Latvia, thus making the league international. Both conferences were divided into 2 divisions for a total of 4 divisions.
From 2011-12 season onwards a new division named MHL-B will be established and will mostly feature junior teams of VHL teams.A relegation and promotion system will be in place between the MHL and MHL-B.

The number of teams was expanded from 29 to 32. 1 team, Krylya Sovetov, left the league, while 4 new joined: Tatranskí Vlci Spišská Nová Ves (the junior team of Lev Poprad), Kapitan Stupino, Snezhnye Barsy Astana (the junior team of Barys Astana) and Mamonty Yugry Khanty-Mansiysk (the junior team of Yugra Khanty-Mansiysk).

Minskie Zubry were renamed to Dinamo-Shinnik and moved to Babruysk. Sherif were renamed to HC MVD and moved from Tver to Balashikha.
Ice sports complex CSKA named after Bobrov hosted the last hockey match
The ice sports complex CSKA named after Vsevolod Bobrov hosted the last professional hockey match
It was the game of the quarter-finals of the Kharlamov Cup between the Red Army and Dynamo Moscow. Dynamo won 3: 1 and won the series 3-0.
At the end of 2020, it became known that a new complex will be built on Leningradsky Prospekt, including a multifunctional arena and a number of other sports facilities. The new hockey stadium will accommodate at least 10,000 spectators. On the basis of the new sports complex, it is planned to organize a modern training base for the CSKA hockey club with two skating rinks and an arena with a capacity of about 2,500 people.
The ice sports complex CSKA with a capacity of 5500 spectators opened on September 21, 1991. It was the main site of the army before their move to CSKA Arena in 2018.
(27 Mar 2021)
Pavel Kruty passed away
Forward Pavel Kruty died in Orsk today, as reported by the VHL official website. He was 23 years old.
In the morning, Pavel Kruty, who was at the training camp of the Yuzhny Ural Orsk, felt unwell. He was given first aid by the club doctor. The player was taken by an ambulance to the intensive care unit, where he died. A preliminary diagnosis is pulmonary embolism.
Last season Pavel Kruty played for Saryarka Karaganda and recently moved to Yuzhny Ural Orsk. He played also for KRS Heilongjiang and Amur Tigers Khabarovsk, In 1997 was named to MHL All-Star Game
(10 Jul 2020)
Two goalies suspended in MHL
Two goalkeepers from the Molodezhnaya Hockey League (Russian Youth Hockey League- MHL) teams have been sentenced to eight months of disqualification for the use of illicit substances, according to the Russian Anti-Doping Agency (RUSADA).
Disqualifications were imposed on 20-year-old Nikolai Shashkov from Steel Fox Magnitogorsk and 21-year-old Anton Borodkin from Sarmat Orenburg
In Shashkov\'s doping analysis, was found tuaminoheptane, and for Borodkin - methylhexanamine.
(09 Jul 2020)
Vladislav Nikiforov suspended for 15 months
Kazakh defender Vladislav Nikiforov, 19, was disqualified by the IIHF Disciplinary Council for 15 months - until February 8, 2021. In a doping test taken on November 8, 2019, when the Kazakhstan U20 national team played at the Baltic Challenge Cup in Tallinn, meldonium was found, which is included in the WADA list of prohibited substances.

In his explanation, the player indicated that meldonium was prescribed to him by a doctor last summer. He admitted that he did not inform the doctor that he was a hockey player. The athlete also said that he had no intention of using prohibited substances.

The International Hockey Federation found that the anti-doping rule violation was not committed intentionally. In addition, the young age of the hockey player and his lack of knowledge about doping were taken into account. The player declined the appeal and decided on the IIHF Disciplinary Board.
(26 Mar 2020)
Junior Club World Cup quarter finals
The group stage of the JCWC in Yekaterinburg ended today. The quarter finals will be played on Thursday: Avto Yekaterinburg - MODO Hockey, Red Army Moscow - Jokerit, HC Davos - HC Ocelari Trinec and Snow Leopards Astana - HK Riga.
(22 Aug 2017)
Belarus U18 will play in MHL
According to Belarus Federation site, U18 national team will play in MHL next season. RCOP Raubichi coaching duo Sergey Belov and assistant Alexander Orlenko will lead the team. A training camp to select the roster will be held in Minsk from 18 to 23 June
(30 May 2015)
New name, coach and team for Torpedo Ust-Kamenogorsk
Next season Torpedo Ust-Kamenogorsk will allign a team in MHL, as announced by Governor of East Kazakhstan region Daniyal Akhmetov. In the same press conference was also announced that team will be back at original name Torpedo Ust-Kamenogorsk, even if company Kazzinc will continue to support the club. Finally was announced former assistant coach Alexei Fetisov as new headcoach
(27 Apr 2015)
West beat East in MHL Challenge Cup
The West team snatched the victory 3-2 (0:1, 2:0, 0:1, 0:0, 1:0) at the shootouts from the East in the MHL Challenge Cup League,played in Cherepovets. Decisive penalty was scored by Kamil Shiafotdinov (Atlanty). Game MVP were: West captain Roman Manukhov and Alexander Akmaldinov.
After this victory West has four Challenge Cup won, East just two
(01 Feb 2015)
Future of Energie in MHL is still unclear
The future of the only Czech member in the junior league MHL is still unclear. From yesterday's meeting of representatives of both the club and the league outcomes it is the league's priority to help to Energie to finish the season. Final decision about the situation will be announced no later than Friday so the club could depart to Russia for the weekend's games. During the last week, Karlovy Vary informed they interrupt its appearance in MHL  due to financial issues. In result of that, several games have been postponed already.
(20 Jan 2015)
Karlovy Vary interrupts its appearance in MHL
Due to financial troubles, the only Czech participant the Energie Karlovy Vary interrupts its appearance in  MHL. The nearest planned games of Energie in Belarus are thus cancelled. In a statement published on the club's website the organization hoped some solution for the situation outcomes of the planned meeting with MHL's management which will take place on next Monday in Prague.
(18 Jan 2015)
Past league results:
League standings:
Historic statistic:
Individuals records:
Fast facts
season 2015-2016
The second European club competition celebrates the quarter of century starting the battles for the silver plate in September Read more»
Ice Hockey is a very popular sport. One of the main reasons for this popularity is that the game is very fast, and each match is full of exciting moments. Even though Ice Hockey is already very exciting, some people want ... Read more»