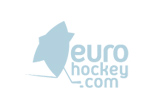 Ahearne Cup
League status: Not active
Year of start: 1952
Did you find any incorrect or incomplete information? Please, let us know.
Ahearne Cup was held in Sweden annually from 1952 to 1977 (not 1957).
There was also a new Ahearne Cup played 2002, 2003 and 2006 to promote the British Ice Hockey Superleague.
Ahearne Cup was named after British ice hockey promoter, J. F. "Bunny" Ahearne.
Past league results:
League standings:
Historic statistic:
Individuals records:
Full analysis of the last 10 seasons of the Ukrainian ice hockey championships Read more»
Full analysis of the last 10 seasons of the Ukrainian ice hockey championships Read more»