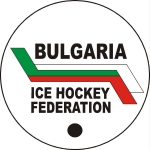 Did you find any incorrect or incomplete information? Please, let us know.
Round robin format, four rounds, each round three games
Irbis-Skate continues dynasty in Bulgaria
Irbis-Skate Sofia is the champion of Bulgaria for the sixth consecutive time after defeating NSA Sofia in the finals (3-2 and 1-0). Irbis also won its sixth Bulgarian Cup.
(02 Apr 2021)
Kazakhstan and Bulgaria set new dates for leagues
Kazakhstan Federation set the begininng of the season for October 19, playing in six different cities without spectators.
Bulgaria postponed the start of League, originally scheduled for October 15, to October 29
(12 Oct 2020)
Fifth title for Irbis-Skate Sofia
Irbis Skate Sofia won the fifth consecutive title in Bulgaria, once again dominating the league, closing the campaign with a perfect record of 12 victories. NSA Sofia finished second. Irbis won also Bulgaria Cup, assigned to the team finished the first round of the championship in first place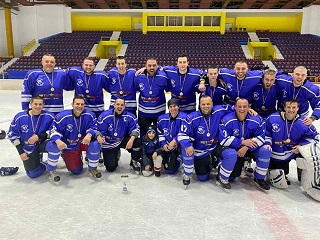 (12 Mar 2020)
Irbis-Skate Sofia win Bulgarian Cup
Current champion Irbis-Skate Sofia won the Bulgarian Cup having finished the first round of the Bulgarian League in first position. It's the third consecutive Cup for Irbis, dominator of national hockey in the last seasons
(09 Nov 2018)
Irbis Skate Sofia won Bulgarian Cup
Current national champion Irbis Skate Sofia won Bulgarian Cup by beating 9-2 Slavia Sofia, coming back from a 0-2 disadvantage. The Bulgarian Cup is awarded to the team that finishes first place after the first round of national championship
(30 Nov 2016)
CSKA Sofia wins Cup of Bulgaria
By beating arch-rival 8-2, CSKA Sofia closed with perfect record the first round of Bulgarian League and automatically also wins Cup of Bulgaria. Slovak Igor Kaikl - 2 goals - and Stanislav Mukhachev Stanislav (BUL) - 2 goals and 1 assists - along with young goalie Nikola Nikolov were the key players
(13 Dec 2013)
NSA Sofia player banned for life
NSA Sofia 39-years-old defender Stoyan Todorov received a life-ban from Federation for the accidents during NSA Sofia - Slavia game played last 15 November. Three other NSA players had to sign a statement that they would not fight or likewise be ejected for life. After the violent conduct of NSA players Slavia decided to pull out from the League, but then come back some days after

(28 Nov 2012)
Slavia returns to Bulgarian League
After a meeting with Bulgarian Federation Board, Slavia Sofia decides to go back in Bulgarian League and will play tomorrow against Levski. For the absence in last game against CSKA, Slavia received a 0-5 forfeit. Slavia pulled out of the Bulgarian League after a tough match against NSA Sofia, accusing Federation of tolerate rough play
(26 Nov 2012)
Past league results:
League standings:
Historic statistic:
Individuals records:
Fast facts
season 2021-2022
Home loss for the 2021 champion on the opening day of the Swedish league. Read more»
The SC Bern defender Beat Gerber played his 1168th NL game on Friday. Read more»