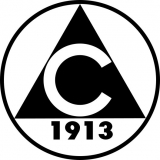 HC Slavia Sofia
Name in original language: ХК Славия София
Year of foundation: 1948
Colours: white, black
Club status: active
Address: Bul. Tzar Boris III, 123
1618 Sofia
Phone: +359 0895 61 11 41
Email: zorge10@abv.bg
Did you find any incorrect or incomplete information? Please, let us know.
Season 2021-2022
Current roster
season 2021-2022
* no longer in the club
Adress: ul. Koloman, 1
Sofia
Phone: +359 856 49 75
Capacity: 2400
Opened in: 1972
from 1948 to 2012: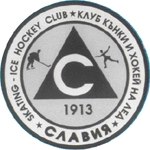 from 2012 to 2019: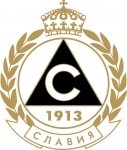 from 2019 to present: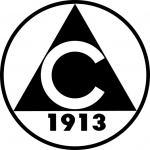 Irbis Skate Sofia won Bulgarian Cup
Current national champion Irbis Skate Sofia won Bulgarian Cup by beating 9-2 Slavia Sofia, coming back from a 0-2 disadvantage. The Bulgarian Cup is awarded to the team that finishes first place after the first round of national championship
(30 Nov 2016)
BIHL - Spartak still tops the league
The third tournament of the Balkan Ice Hockey League was played past weekend in Subotica, Serbia. It is the home town of the unbeaten leader of the league - Spartak! Once again Spartak won all three games and tops unbeaten the league. The first game was won versus the second placed Metalurg, Spartak won 12:6 followed by a 9:4 victory over Vukovi Stari Grad and 9:4 versus Slavia.
(10 Feb 2016)
CSKA Sofia wins Cup of Bulgaria
By beating arch-rival 8-2, CSKA Sofia closed with perfect record the first round of Bulgarian League and automatically also wins Cup of Bulgaria. Slovak Igor Kaikl - 2 goals - and Stanislav Mukhachev Stanislav (BUL) - 2 goals and 1 assists - along with young goalie Nikola Nikolov were the key players
(13 Dec 2013)
NSA Sofia player banned for life
NSA Sofia 39-years-old defender Stoyan Todorov received a life-ban from Federation for the accidents during NSA Sofia - Slavia game played last 15 November. Three other NSA players had to sign a statement that they would not fight or likewise be ejected for life. After the violent conduct of NSA players Slavia decided to pull out from the League, but then come back some days after

(28 Nov 2012)
Slavia returns to Bulgarian League
After a meeting with Bulgarian Federation Board, Slavia Sofia decides to go back in Bulgarian League and will play tomorrow against Levski. For the absence in last game against CSKA, Slavia received a 0-5 forfeit. Slavia pulled out of the Bulgarian League after a tough match against NSA Sofia, accusing Federation of tolerate rough play
(26 Nov 2012)
Historic rosters:
Historic statistics:
Past results:
League standings:
Fast facts
season 2021-2022
The second European club competition celebrates the quarter of century starting the battles for the silver plate in September Read more»
Ice Hockey is a very popular sport. One of the main reasons for this popularity is that the game is very fast, and each match is full of exciting moments. Even though Ice Hockey is already very exciting, some people want ... Read more»