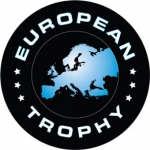 European Trophy
League status: Not active
Head manager: Bo "Kulon" Lennartsson
Year of start: 2006
Did you find any incorrect or incomplete information? Please, let us know.
GROUP: West Division
GROUP: North Division
GROUP: South Division
GROUP: East Division
Last updated: 18 Dec 2011, 22:52
A group stage with four groups in August-September. Then playoffs in December.
In 2011 there were four groups with six teams in each group. The two top-teams in each group, including Red Bull Salzburg - who will take the playoff place of the second placed team in all groups with the least amount of points should they fail to qualify - will go to Salzburg and Vienna on December 16-18 for the Red Bulls Salute, the play-off.
In 2013, the number of teams grew to 32, making four groups of eight teams. Four group winners advance to the final tournament, the Red Bulls Salute, hosted in Berlin. They will be joined by Eisbären Berlin, the host team, and the best second-placed team across all groups.
from 2006 to 2010: Nordic Trophy
from 2010 to present: European Trophy
The tournament started in 2006 as a pre-season tournament with four Finnish and four Swedish.In 2009 there were separate Swedish and Finnish tournaments.
The tournament expanded and changed name to European Trophy 2010.
European Trophy folded in 2013 when Champions Hockey League was launched.
Luleå loans players
The reigning European Trophy champion Luleå misses four players during the Red Bulls Salute. Linus Klasen, Peter Cehlárik and Lucas Wallmark are playing with national teams and Johan Forsberg is injured. Instead Luleå loan Marcus Fagerudd, Emil Bejmo and Patrik Näslund from Asplöven of HockeyAllsvenskan.
(18 Dec 2013)
Four points by Figren
Robin Figren scored 2 goals and 2 assists when Frölunda beat HIFK 5-1 in one of Friday's three European Trophy games.
Adler Mannheim entered the competition with a 2-5 loss at home to ZSC Lions. Plzen beat Salzburg 3-2.
(17 Aug 2013)
Second day of European Trophy
On the second day of European Trophy EV Zug beat ZSC Lions 1-0. Rob Schremp scored the only goal.
Slovan Bratislava beat Vienna Capitals 6-2.
(09 Aug 2013)
JYP beats HV71's youngsters
One game was played in the European Trophy today. Unbeaten HV71 decided to rest their team for more important games and almost only dressed junior players for the game against JYP. Despite that JYP played with their best team the game was very close and JYP "only" won 3-2.
(20 Oct 2012)
Pirati Chomutov joins European Trophy
Pirati Chomutov replaces Slavia Praha in the 2012 European Trophy.
(18 Jun 2012)
European Trophy schedules
European Trophy announced today the schedule for the 2012/13 season. Find the complete fixture list here.
(12 Apr 2012)
2012 European Trophy with 32 teams
The next European Trophy will pass from current 24 teams to a new formula with 32 participants. New teams to get in are Swiss CP Bern, HC Fribourg-Gottéron, le EV Zug and ZSC Lions, German ERC Ingolstadt and Hamburg Freezers, Swedeish Brynäs IF and Finnish JYP Jyväskylä.
(20 Dec 2011)
Red Bulls Salzburg signs Turco for Salute Tournament
Red Bulls Salzburg announced the sign of Canadian goalie Marty Turco for next week Red Bulls Salute finals: former Dallas and Chicago goalie will play just the tournament for Austrian team. Recalled Salzburg already signed a short term deal with forwards Akim Aliu from ECHL Colorado Eagles and Tyler Redenbach from Swiss EHC Olten.
Red Bulls Salute Tournament Final Round (European Trophy Finals) will be played in Salzburg and Wien from Friday 16 to Sunday 18. Salzburg will play quarter-final against Czech Pardubice
(12 Dec 2011)
Mannheim drown their chance in penalties
Adler Mannheim missed out on their chance of making European Trophy finals as they lost their final group game 3-5 against Slavia Praha. Mannheim needed a win to climb over Linköping to second place of South division, but conceded three goals in the 2nd period in a nervous game with 270 penalty minutes (133 to Mannheim, 137 to Slavia).
(04 Sep 2011)
Wallin to hospital
Luleå's Niclas Wallin was taken to hospital after a hard tackle from behind by Liberec' Jaroslav Kudrna in today's European Trophy game. Kudrna was sent of the ice with a game misconduct. At the hospital Wallin was diagnosed with a concussion.
(04 Sep 2011)
Past league results:
League standings:
Historic statistic:
Individuals records:
Fast facts
season 2011-2012
Youngest player: Aleksander Barkov (17 years)
Oldest player: Jiří Vykoukal (41 years)
Shortest player: Daniel Erlich (168 cm)
Tallest player: Viktor Svedberg (206 cm)
Nationalities: Austria (33), Canada (43), Croatia (1), Czechia (192), Denmark (5), Estonia (1), Finland (157), France (3), Germany (32), Hungary (1), Israel (1), Kazakhstan (1), Latvia (1), Norway (6), Poland (1), Slovenia (2), Switzerland (2), Slovakia (42), Sweden (154), USA (22)
Highest win: Frölunda HC - Eisbären Berlin 6-0
Season average attendance: 2357
Cardiff Devils won by one-goal-difference against home side Grenoble and advances to the Continental Cup Superfinals along with Nomad Astana Read more»
Kazakh champion closes the Continental Cup semifinals round with a perfect record, by beating HK Zemgale in the last game Read more»