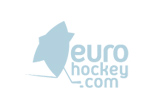 Slovak Cup
League status: Active
Administered by: Slovak Ice Hockey Association
Year of start: 1993
WWW: league web page 1
Did you find any incorrect or incomplete information? Please, let us know.
The competition will have a total of sixteen participants.All the clubs from Extraliga and 5 clubs from 1 Liga
The organizers of the cup, the Association of Professional Hockey Clubs (APHK) and the Slovak Ice Hockey Association (SZĽH), divided the teams into four groups, each with at least one team from SHL.
The teams will play in the groups three matches, always on the ice of the worse ranked team in the previous unfinished season. SHL clubs will always welcome participants in the highest competition on home ice.
Even before the October start of both leagues, the meetings of the groups and the quarterfinals will take place, in which the cup system is played at home - away (September 22 and 24). The two best teams from each basic group will advance to the playoffs.
Zilina wins Slovak Cup
By beating Extraliga club HC 21 Presov 6-1, 1st division Vlci Zilina wins Slovak Cup
(08 Feb 2022)
HK Nitra wins Slovak Cup
HK Nitra wins the 2020-21 edition of Slovak Cup by beating HK SKP Poprad 5-3 in a game of round #40 of Tipos Extraliga, also counting as final of competition.
The Slovak Cup was reactivated this season after a hiatus of 24 years
(21 Feb 2021)
Past league results:
League standings:
Historic statistic:
Individuals records:
Fast facts
season 2023-2024
Youngest player: Alex Marek (16 years)
Oldest player: Martin Hujsa (44 years)
Shortest player: Nikolaj Smolka (158 cm)
Tallest player: Alexandr Marossy (201 cm)
Nationalities: Austria (1), Canada (1), Croatia (1), Czechia (15), Finland (3), Latvia (4), Poland (1), Russia (12), Slovakia (380), Sweden (1), Ukraine (5), USA (3)
Highest win: HC 21 Prešov - HK 31 Kezmarok 12-1
Season average attendance: 357
Cardiff Devils won by one-goal-difference against home side Grenoble and advances to the Continental Cup Superfinals along with Nomad Astana Read more»
Kazakh champion closes the Continental Cup semifinals round with a perfect record, by beating HK Zemgale in the last game Read more»