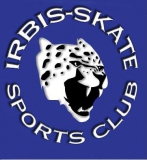 Irbis-Skate SK Sofia
Name in original language: Спортен клуб ИРБИС-СКЕЙТ
Year of foundation: 2013
Colours: white,blue
Club status: active
Address: Studentski Grad, 1734
Sofia, Bulgaria
Phone: +359 (0) 887 73 49 40
Email: info@irbis-skate.com
WWW: Irbis-Skate SK
Did you find any incorrect or incomplete information? Please, let us know.
Season 2016-2017
Current roster
season 2016-2017
* no longer in the club
from 2015 to present: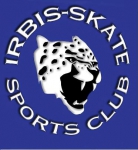 Irbis-Skate continues dynasty in Bulgaria
Irbis-Skate Sofia is the champion of Bulgaria for the sixth consecutive time after defeating NSA Sofia in the finals (3-2 and 1-0). Irbis also won its sixth Bulgarian Cup.
(02 Apr 2021)
Fifth title for Irbis-Skate Sofia
Irbis Skate Sofia won the fifth consecutive title in Bulgaria, once again dominating the league, closing the campaign with a perfect record of 12 victories. NSA Sofia finished second. Irbis won also Bulgaria Cup, assigned to the team finished the first round of the championship in first place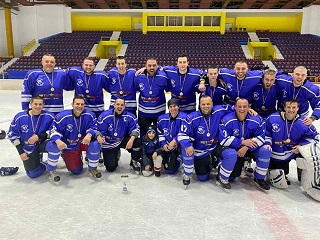 (12 Mar 2020)
Irbis-Skate Sofia win Bulgarian Cup
Current champion Irbis-Skate Sofia won the Bulgarian Cup having finished the first round of the Bulgarian League in first position. It's the third consecutive Cup for Irbis, dominator of national hockey in the last seasons
(09 Nov 2018)
Irbis Skate Sofia won Bulgarian Cup
Current national champion Irbis Skate Sofia won Bulgarian Cup by beating 9-2 Slavia Sofia, coming back from a 0-2 disadvantage. The Bulgarian Cup is awarded to the team that finishes first place after the first round of national championship
(30 Nov 2016)
Zeytinburnu Istanbul won Continental Cup first round
For the first time a Turkish team advances to second round of Continental Cup: national champion Zeytinburnu Istanbul dominated First Round, played at Winter Palace in Sofia, Bulgaria. With a perfect record and an impressive 32-6 goals record, Turkish demolished 5-1 home side Irbis-Skate Sofia, 8-3 Serbian champion Partizan Beograd and 19-2 in the last game the Israelian HC Bat-Yam. Partizan finished 2nd, ahead of Irbis Skate and Bat-Yam. Zeytinburnu dominates also the individual statistics, with 5 players finished as scoring leaders, with Ukranian forward Aleksei Voytsekhovsky as top scorer with 15 points (5+10).
Zeytinburnu advances to Second Round, scheduled for 21-23 October in Jaca, Spain against CH Jaca (SPA), Nottingham Panthers (GBR) and HK Liepaja (LAT)
(02 Oct 2016)
Historic rosters:
Historic statistics:
Past results:
League standings:
Fast facts
season 2016-2017
Full analysis of the last 10 seasons of the Ukrainian ice hockey championships Read more»
Full analysis of the last 10 seasons of the Ukrainian ice hockey championships Read more»