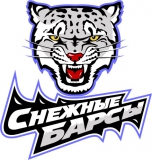 Snow Leopards Nur-Sultan
Name in original language: Снежные Барсы
Year of foundation: 2011
Colours: blue, white, light blue
Club status: active
Address: ul. Munaitpasova, 9
010000 Nur-Sultan
Phone: +7 (007) 34-21-29
Fax: +7 7172 34-21-29
Email: hcbarys@yandex.ru
Did you find any incorrect or incomplete information? Please, let us know.
Season 2020-2021
Current roster
season 2020-2021
* no longer in the club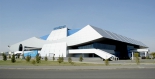 Adress: ul. Munaitpasova, 9
010000, Astana
Phone: +7 8(7172) 35-21-22
Email: dskazakhstan@mail.ru
Capacity: 5332
Opened in: 2001
from 2011 to 2019: Snow Leopards Astana
from 2019 to present: Snow Leopards Nur-Sultan
from 2011 to present: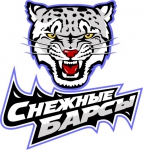 Vladislav Nikiforov suspended for 15 months
Kazakh defender Vladislav Nikiforov, 19, was disqualified by the IIHF Disciplinary Council for 15 months - until February 8, 2021. In a doping test taken on November 8, 2019, when the Kazakhstan U20 national team played at the Baltic Challenge Cup in Tallinn, meldonium was found, which is included in the WADA list of prohibited substances.

In his explanation, the player indicated that meldonium was prescribed to him by a doctor last summer. He admitted that he did not inform the doctor that he was a hockey player. The athlete also said that he had no intention of using prohibited substances.

The International Hockey Federation found that the anti-doping rule violation was not committed intentionally. In addition, the young age of the hockey player and his lack of knowledge about doping were taken into account. The player declined the appeal and decided on the IIHF Disciplinary Board.
(26 Mar 2020)
Junior Club World Cup quarter finals
The group stage of the JCWC in Yekaterinburg ended today. The quarter finals will be played on Thursday: Avto Yekaterinburg - MODO Hockey, Red Army Moscow - Jokerit, HC Davos - HC Ocelari Trinec and Snow Leopards Astana - HK Riga.
(22 Aug 2017)
The new season begins!
Yesterday three friendly games opened the 2015-16 of icehockey! Threre were games in Belarus, Kazakhstan and France: chack all the result on the most complete collection of pre-season games on eurohockey
(16 Jul 2015)
Historic rosters:
Historic statistics:
Past results:
League standings:
Fast facts
season 2020-2021
Gary Graham parted ways with EIHL side Nottingham Panthers this morning. Read more»
With a 5-2 win for Cardiff and 4-1 win for Angers they will take their place in the Superfinal. Read more»