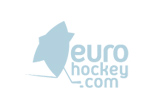 National team games (Women)
Did you find any incorrect or incomplete information? Please, let us know.
Czech Republic beats Hungary 5-0 - twice
The women's teams of Czech Republic and Hungary played yesterday and today in Kalich Arena, Litomerice. Both times the Czech women won 5-0.
In the first game Sara Cajanova and Klara Hymlarova scored two goals each. In the second game five players scored a goal each. Klara Peslarova earned a shutout in the first game and Viktorie Švejdová in the second.
(19 Dec 2020)
Germany-Switzerland games cancelled
The planned international games between the German and Swiss women's national team this week in Füssen had to be cancelled with short notice. The reason is two positive Covid-19 tests in the Swiss squad.
(15 Dec 2020)
Swiss women win in Albertville
This week Switzerland won the 3-nations tournament with France and South Korea in Albertville.
Results: South Korea - France 1-2, Switzerland - France 2-1 OT, Switzerland - South Korea 2-1 OT, France - South Korea 5-4 OT, France - Switzerland 0-4 and South Korea - Switzerland 2-5.
(20 Aug 2017)
Sweden beat Korea twice
The Swedish women's team visited Korea for two games in Gangneung. Sweden won the first game 3-0 and the second 4-1.
(30 Jul 2017)
Women's national team tournaments
Today started two national team tournaments for women. In Sundsvall, Sweden Canada beat Finland 2-0 and the home team lost 2-6 to USA. In Czech Republic Russia beat Switzerland 4-1 and Germany beat Slovakia 4-2.
(04 Nov 2015)
Finland-Sweden
Finland and Sweden played three national team games today. In the Women's game Finland won 1-0 in Mariehamn. The Swedish U17 team beat Finland 7-4 in Haapajärvi. In the U20 tournament in Dmitrov, Russia Sweden won 3-2 after a shootout.
In Dmitrov the Czech U20 team beat Russia 4-0.
(29 Aug 2015)
Switzerland vs France
The Swiss women played the French in two games in St.Gervais and won both. Today 5-2 and yesterday 2-1.
(09 Aug 2015)
Canada wins in Lake Placid
Canada beat Finland 6-3 in the final of the 2013 Women's Four Nations Cup. USA defeated Sweden 8-1 to finish third. Top scorer of the tournament was Kelli Stack of USA who recorded four goals and three assists in four games.
Final standings at National team games (Women).
(10 Nov 2013)
Finnish women beats USA
The Finnish women's national team surprised USA with a 3-1 win at the Four Nations Cup in Lake Placid. Finland qualifies for the final while USA will play Sweden for the third place,
(09 Nov 2013)
Canada beat Russia twice
The Canadian and Russian women's national team played two games in Sochi. Canada won the first game 6-1 and the second 9-1.
(11 Sep 2013)
Past league results:
League standings:
Historic statistic:
Individuals records:
Fast facts
season 2023-2024
Cardiff Devils won by one-goal-difference against home side Grenoble and advances to the Continental Cup Superfinals along with Nomad Astana Read more»
Kazakh champion closes the Continental Cup semifinals round with a perfect record, by beating HK Zemgale in the last game Read more»