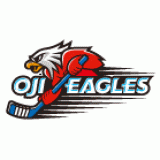 Oji Eagles
Year of foundation: 1925
Colours: red, yellow, black
Club status: active
Address: Oji Real Estate No. 2 Building, 3-2-13 Omotemachi, Tomakomai-shi
Hokkaido 053-0022
Phone: +81 0144 38 8880
Fax: +81 0144 38 8881
Email: contact@redeagles.co.jp
WWW: Red Eagles Hokkaido, Instagram
Did you find any incorrect or incomplete information? Please, let us know.
Season 2017-2018
Current roster
season 2017-2018
* no longer in the club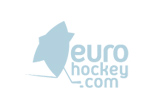 Adress: 2-4-1 Wakakusa-cho,
Tomakomai, Hokkaidō, Japan
Phone: +81 0144-37-7100
Email: info@tspo.jp
Capacity: 4015
Opened in: 1996
from 1925 to 2021: Oji Eagles
from 2021 to present: Red Eagles Hokkaido
from 1925 to 2021: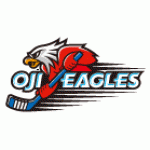 from 2021 to present: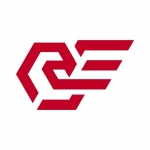 Oji Eagles wins Japan Cup
The Oji Eagles are the winner of Japan Cup, the tournament between Japanese teams partecipating in Asia League, not played this season due to Covid restrictions.
The Eagles dominated the season, plagued by the Covid emergency. Newly created team Yokohama Grits stopped to play in December due to the state of emergency declared in the region and were back to competition just in March to play last round. Missing games were cancelled.
Eagles Shogo Nakajima finished as top scorer with 45 points (18+27)
(28 Mar 2021)
East China sea conflict causes Asia League to post-pone games
The Asia League has post-poned another set of games due to the growing Japan China conflict over a set of uninhabited islands. This weekend the Eagles were to play in China, but the league has postponed the games until the middle of November and end of December. Last week three games against the Cranes were rescheduled until January.
(28 Sep 2012)
Eagles thrash High1 at home
Oji Eagles completed a three game sweep of High1 on Wednesday night when they defeated them 8-4. High1 took an early lead but saw it evaporate quickly as the Eagles tied it up by the end of the first and secured a lead mid-way through the second. Oji got two goals from Hashimoto and Takahashi while Cavosi and Saito each had 3 assits. Suh managed to get a couple goals for High1. Swift failed to get a single point during the game and was ejected early in the third period receiving a 2 minute roughing penalty, a 10 minute misconduct and a 20 minute game misconduct. Kawashima for the Eagles also took a 10 minute misconduct as part of the altercation. Despite a lop-sided second period which saw the Eagles get five goals on only eight shots, the Eagles outshot High1 49-47.
(19 Sep 2012)
High1 shut out at home, besieged with 73 shots
Masahito was perfect for the Eagles as he turned away 48 shots for the Eagles. Inoue did his best, but couldn't withstand the 73 shot barrage from the Eagles but got away with only letting in three. Swift was kept off the scoreboard despite making eight shots, but still received two 2-minute minor penalties and a 10-minute misconducta at the end of the game for roughing. Domeki had nine shots for the Eagles but failed to find the back of the net.
(17 Sep 2012)
Asia League 2011-2012
The new season of Asia League started today. Nippon Paper Cranes only scored once but that was enough to take an early lead of the league standings as they were the only team to win 3 points. The results: Free Blades-Paper Cranes 0-1, Anyang Halla-High1 4-3 (OT), Eagles-Icebucks 3-4 (SO).
(17 Sep 2011)
Historic rosters:
Historic statistics:
Past results:
League standings:
Fast facts
season 2017-2018
A look back at a season that lived up to its promise. Read more»
The Alliance of European Hockey Clubs (E.H.C.) has announced the nominees for the 2023 Fenix Outdoor & Warrior European Hockey Awards. Read more»