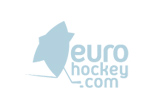 All Japan Ice hockey Championship
League status: Active
English name: 全日本アイスホッケー選手権大会
Administered by: Japan Ice Hockey Federation
Year of start: 1930
Did you find any incorrect or incomplete information? Please, let us know.
Single elimination tournament
The All Japan Ice hockey Championship is an annual ice hockey tournament for Japanese teams, that began in 1930, making the tournament one of the oldest sporting competitions in the country.
The tournament, organized by the Japan Ice Hockey Federation, is an open competition for professional (Japan has four Asia League teams), amateur, and university teams from around the country (limited berths for each region). It is usually played during one week in February in a pre-designated city, with a single-elimination tournament.
Nikko Ice Bucks won All Japan Ice Hockey Championship
By beating 5-1 the Tohoku Free Blades, Nikko Ice Bucks won the 87th edition of Japan Championship, the domestic competition crowning the national champion between professional, amateur and teams from Universities. As usual the Asian League teams dominated the tournament, played at the Dydo Drinco Arena in Nidìshi Tokyo, once the home of defunct Seibu Prince Rabbits team. It's the second title for the Buck
(28 Dec 2019)
Past league results:
League standings:
Historic statistic:
Individuals records:
Cardiff Devils won by one-goal-difference against home side Grenoble and advances to the Continental Cup Superfinals along with Nomad Astana Read more»
Kazakh champion closes the Continental Cup semifinals round with a perfect record, by beating HK Zemgale in the last game Read more»