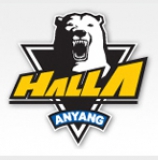 Anyang Halla
Name in original language: HL Anyang Ice Hockey Club
Year of foundation: 1994
Colours: Blue, gold, white
Club status: active
Address: 1023, Bisan-3dong, Dongan-gu
Anyang City, Gyeonggi-do, Korea
Phone: +82 031 381 6192 3
Fax: +82 031 381 6091
Email: master@anyanghalla.com
WWW: HL Anyang IHC
Did you find any incorrect or incomplete information? Please, let us know.
Season 2017-2018
Current roster
season 2017-2018
* no longer in the club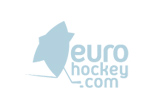 Adress: Bisan3-dong
Capacity: 3500
Opened in: 2000
Retired Numbers: 91 Shim Eui-sik
from 1993 to 1997: Mando Winia
from 1997 to 2004: Halla Winia
from 2004 to 2005: Anyang Halla Winia
from 2005 to 2022: Anyang Halla
from 2022 to present: HL Anyang Ice Hockey Club
from 2004 to 2022: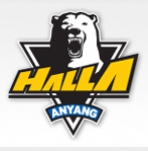 from 2022 to present: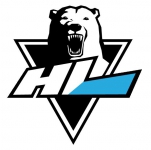 Asia League finals canceled
The Asian League Ice Hockey has decided to cancel the playoff final, which was scheduled to be held on February 29, due to concerns about the spread of the new coronavirus infection in Japan and overseas.
(26 Feb 2020)
Anyang Halla won Korea Open Championship
Anyang Halla won the 71th edition of Korean Open Championship, the national competition involving Asia League clubs and not professional clubs. Anyang won 5-2 against Korea University, the only not professional team qualified after preliminary round, in the semifinals, before to route High1 5-0, with all goals in the central period. High1 reached the final by beating 5-3 Daemyung Killer Whales. This is the ninth title for Anyang, after the last won in 2014
(22 Nov 2016)
Tohoku Free Blades wins championship
Tohoku Free Blades of Japan beat Anyang Halla of South Korea for the third consecutive game to win the Asia League title.
(24 Mar 2015)
Halla gets three players back from Finland
Three players that went to Finland have returned to Anyang Halla. Tuesday night they announced that Donku Lee (D), Woosang Park (F), and Minho Cho (F) would be rejoining the team. After attending try-outs in Finland the three players return to Halla having only missed the first 2 games of the season.
(18 Sep 2012)
Halla injuries short term
Yong-jun Lee is expected to recover in about 2 weeks, while Jin-ho Jeon is expected to be able to return to the ice after 3-4 days rest after being carried from ice on a stretcher Sunday night in Anyang.
(10 Sep 2012)
Nikko Icebucks to Asia League Finals
Nikko Icebucks of Japan lost the first two semi finals of the Asia League to Korean Anyang Halla but managed to win the next three games to qualify for the finals against Oji Eagles. Today's game was won 4-3.
(11 Mar 2012)
Asia League 2011-2012
The new season of Asia League started today. Nippon Paper Cranes only scored once but that was enough to take an early lead of the league standings as they were the only team to win 3 points. The results: Free Blades-Paper Cranes 0-1, Anyang Halla-High1 4-3 (OT), Eagles-Icebucks 3-4 (SO).
(17 Sep 2011)
Historic rosters:
Historic statistics:
Past results:
League standings:
Fast facts
season 2017-2018
Anyang Halla participates in season 2017-2018: Asia League
A look back at a season that lived up to its promise. Read more»
The Alliance of European Hockey Clubs (E.H.C.) has announced the nominees for the 2023 Fenix Outdoor & Warrior European Hockey Awards. Read more»