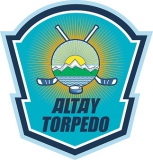 Altai Torpedo Ust-Kamenogorsk
Name in original language: Казцинк-Торпедо-2 Усть-Каменогорск
Year of foundation: 2008
Colours: white, blue, yellow
Club status: active
Address: 070002, Ust-Kamenogorsk
ul.Abaya d.2
Phone: +7 (7232) 76 65 08
Fax: +7 (7232) 76 65 08
Email: hc.torpedo.uk@mail.ru
Did you find any incorrect or incomplete information? Please, let us know.
Season 2021-2022
Current roster
season 2021-2022
* no longer in the club
Adress: ul.Abaya d.2
070002, Ust-Kamenogorsk
Phone: +7 (7232) 76-50-64
Capacity: 4310
Opened in: 1968
from 2008 to 2013: Kazzinc Torpedo-2 Ust-Kamenogorsk
from 2013 to 2015: Torpedo Ust-Kamenogorsk
from 2015 to 2016: SHKO Ust-Kamenogorsk
from 2016 to present: Altai Torpedo Ust-Kamenogorsk
from 2000 to 2015: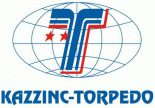 from 2015 to 2016:
from 2016 to present: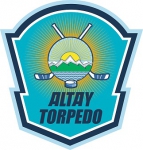 Ferencvarosi-Telekom withdraws from the Continental Cup
Hungarian Ferencvarosi-Telekom Budapest won't compete in next Continental Cup, the club announced in a statement on its website, calling the decision "the only responsible and correct" due the health situation and the strict measures decided by the IIHF to partecipating in international tournaments.
"This also severely affects the participating teams in terms of organizing the trip and the cost of participating in the tournament."
Ferencvarosi should play in the semifinal round, held in Amiens, France from 13 to 15 November 2020 with Altai Torpedo (Kazakhstan), Amiens Gothiques (France) and a qualified team from first round
(11 Aug 2020)
Ertis Pavlodar withdrew from Continental Cup
Ertis Pavlodar won't participate in next Continental Cup as previously announced. Altai-Torpedo Ust Kamenogorsk, the farm club of HC Torpedo, will replace Ertis as owner of Kazakhstan Cup. Altai will play in Amiens, France next 13-15 November with Amiens, Ferencvaros and a team qualified from round played in October
(05 Jul 2020)
Altai Torpedo retains Kazakhstan Cup
A goal by Maxim Khudyakov at minute 56 gives the second consecutive Kazakhstan Cup to Altai Torpedo Ust-Kamenogorsk, in the final, played in Almaty, against Kulager Petropavlovsk. The Torpedo farm club won the qualifying Group A despite a loss 1-0 SO in a dramatic match agaist national champion Beybarys Atyrau, the bronze winner in the consolation final against home team HK Almaty, unexpectedly lost the qualification, beaten 2-1 in the last game of the group against already eliminated HK Temirtau.
The best players of the competition are:
Best goalkeeper - Andrei Yankov, Kulager
Best defender - Adil Beketaev, Altai Torpedo
Best striker - Ilya Akhmetov, Kulager
Best young player - Demid Eremeev , HK Temirtau
(25 Aug 2019)
SHKO Ust-Kamenogorsk changes name
Torpedo Ust-Kamenogorsk announced the club's second team, performing in Kazakhstan League, changed the name: previously known as SHKO Ust-Kamenogorsk, the farm team is now called Altai-Torpedo. Als the junior team, playing in MHLB, has the same name. Altai is the name of mountains surrounding the city of Ust-Kamenogorsk
(23 Jul 2016)
Kazakhstan Cup groups unveiled
The cities of Pavlodar and Kokshetau will host the 2016 edition of Kazakhstan Cup, from 20 to 28 August.
As usual the ten partecipating teams were placed in two groups. The winner of each group will play the final at Pavlodar on August 28
Group A (Pavlodar): Beybarys Atyrau, Ertis Pavlodar, Nomad Astana, HK Almaty, SHҚO Ust-Kamenogorsk
Group B (Kokshetau): Arlan Kokshetau, Kulager Petropavlovsk, HK Temirtau, Gornyak Rudny, HK Astana
(13 Jun 2016)
Kazzinc-Torpedo-2 renamed Torpedo
Also the last remaining farm team participating in Kazakhstan League was renamed as per Federation rule. Kazzinc-Torpedo-2 was renamed Torpedo Ust Kamenogorsk. Team logo and colours remain the same.

Previously Barys-2 became Nomad Astana and Sary-Arka 2 was renamed Berkut.
(25 Jul 2013)
Sergei Mogilnikov resigned
Kazzinc Torpedo headcoach Sergei Mogilnikov resigned from the charge with an open letter for the team and the fans. The contract terminated by mutual agreement. Club promoted as new headcoach German-Kazakh Igor Dorokhin, working from 2011 as Kazzinc Torpedo 2 headcoach in Kazakh League
(22 Oct 2012)
Historic rosters:
Historic statistics:
Past results:
League standings:
Fast facts
season 2021-2022
A look back at a season that lived up to its promise. Read more»
The Alliance of European Hockey Clubs (E.H.C.) has announced the nominees for the 2023 Fenix Outdoor & Warrior European Hockey Awards. Read more»