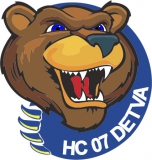 HK 07 Detva
Short name: Detva
Year of foundation: 2007
Colours: blue, white
Club status: active
Address: M.R.Štefánika 58
962 12 Detva
Phone: +421 045 533 05 07
Email: hc07detva @zoznam.sk
Did you find any incorrect or incomplete information? Please, let us know.
Season 2022-2023
Current roster
season 2022-2023
* no longer in the club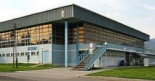 Adress: M. R. Štefánika 58
962 12 Detva
Phone: +421 0905 934 091
Email: innerfear@hc07detva.sk
Capacity: 1800
Opened in: 1977
from 2010 to present: HK 07 Detva
from 2011 to 2016: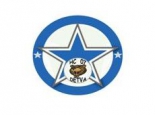 from 2016 to present: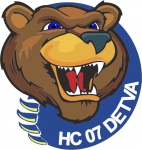 Detva fires coach
With just one point after nine rounds of Extraliga, newly promoted HC 07 Detva decided to fire coach Miroslav Chudý, replacing him with current assistant Dušan Kapusta, who will be assisted by Tomáš Chlebničan.
"We are dissatisfied with the results, we cannot replace 25 players, but we had to do something," said the club Chairman Róbert Ľupták.
(06 Oct 2017)
Historic rosters:
Historic statistics:
Past results:
League standings:
Fast facts
season 2022-2023
Kaunas City celebrate the qualification to the second round of Continental Cup with a ten-goals victory over Skautafelag Rejkyavik Read more»
Estonian champion wins KHL Zagreb ensuring first place for the home team Read more»