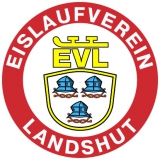 EV Landshut
Nickname: Cannibals
Year of foundation: 1948
Colours: red, white
Club status: active
Address: L.E.S. GmbH
Gutenbergweg 32
D - 84034 Landshut
Phone: +49 (0)871 96337-0
Fax: +49 (0)871 96337-14
Email: les1@la-cannibals.de
WWW: EV Landshut
Did you find any incorrect or incomplete information? Please, let us know.
Season 2022-2023
Current roster
season 2022-2023
* no longer in the club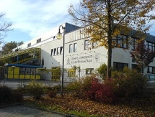 Adress: Stadion am Gutenbergweg
Gutenbergweg 32
84034 Landshut

Phone: +49 0871 88 15 15
Email: hans.werner@landshut.de
Capacity: 4996
Opened in: 1957
The team was founded in 1948 as Eislaufverein Landshut (EVL), but since 2002 the professional team is organised as "Landshut Cannibals". The EVL is still responsible for non-professional areas, i.e. junior hockey
Notable players:
from 1948 to 2002: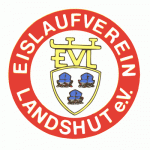 from 2002 to 2017: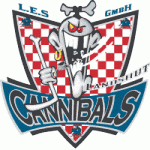 from 2017 to present: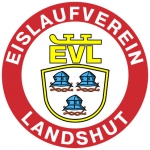 Landshut denied last chance to stay in DEL2
As we reported last week, EV Landshut of Germany's DEL2, didn't comply with the license requirements of the league. Last efforts to get the necessary financial guarantees by its main shareholder Rainer Beck gave the club new hope. Now the league made clear that Landshut missed all the important dates and deadlines to get the licence and is out 100% for the 2015-16 season. If Landshut can start in third-tier Oberliga stays uncertain.
(15 Jul 2015)
Heilbronner Falken apply to DEL2 license
Relegated Heilbronner Falken apply to the licensing procedure for participation in next DEL2, replacing EV Landshut, unable to grant license. Date for the final decision isn't still known
(13 Jul 2015)
No license for EV Landshut
EV Landshut won't play in next DEL2. The Supervisory Board of DEL2 confirmed the club didn't complied with the license requirements "despite great efforts" and is out from next season. "That is really bad. Bud we have set out guidelines. This must apply to all" said DEL2 CEO René Rudorisch.
Relegated Heilbronner Falken and the finalists of Oberliga playoffs Füchse Duisburg and EV Regensburg are the candidates to replace Landshut
(10 Jul 2015)
New coaches in DEL2
Resigned a week ago from SC Riessersee, Anton Krinner surprisingly signed as new headcoch of EV Landshut replacing Ewald Steiger who remains as assistant coach.
Some hours after the news from Landshut, Riessersee announces new headcoach: Italo-Canadian Maurizio Mansi, until December assistant coach at Nürnberg Ice Tigers.
"We would like to express my thanks for the fast and efficient help of Nürnberg Ice Tigers"says Riessersee CEO Ralph Bader. Curiously next sunday SC Riessersee will play at home against Landshut
(21 Jan 2015)
Landshut Cannibals get unusual sponsor
German 2. Bundesliga team Landshut Cannibals signed a sponsoring deal with a local brothel. In the future the players will wear warm-up jerseys with the name of the brothel "Lustra" and its logo - a kissing mouth. This gets the Cannibals 5,000€ per season. As unusual as this seems at first view, there is already some connection between the club and the brothel as it is owned by the mother of former Landshut Cannibals player Peter Baumgartner who in 2010 became DEL champion with the Hannover Scorpions.
(15 Sep 2012)
Landshut is 2.Bundesliga Champs
Landshut closed out the series tonight with a big 7:1 victory winning the series 4-2. Once Rosenheim took a 2-1 series lead winning both their matches in overtime, Landshut showed their dominance outscoring Rosenheim 21:7 in the last three matches. Landshut can now ask submit their paperwork to join the DEL.
(24 Apr 2012)
Historic rosters:
Historic statistics:
Past results:
League standings:
Fast facts
season 2022-2023
Cardiff Devils won by one-goal-difference against home side Grenoble and advances to the Continental Cup Superfinals along with Nomad Astana Read more»
Kazakh champion closes the Continental Cup semifinals round with a perfect record, by beating HK Zemgale in the last game Read more»