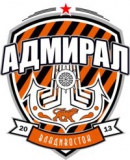 HC Admiral Vladivostok
Name in original language: Адмирал Владивосток
Year of foundation: 2013
Colours: orange, black, white
Club status: active
Did you find any incorrect or incomplete information? Please, let us know.
Season 2017-2018
This club in 2017-2018: KHL
Current roster
season 2017-2018
* no longer in the club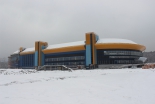 Capacity: 7500
Opened in: 2013
from 2013 to present: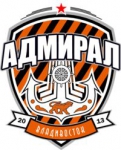 KHL schedule announced
The KHL schedule for 2015-16 can now be found in our games database.
(30 Jun 2015)
Historic rosters:
Historic statistics:
Past results:
League standings:
Fast facts
season 2017-2018
HC Admiral Vladivostok participates in season 2017-2018: KHL
Finalist in the last two editions, Italian team dominated the Continental Cup group played at home Read more»
For the second consecutive season, Latvian team dominate the Continental Cup group at home flying to Semifinals. SA Akureyri won historical bronze Read more»