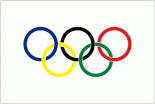 Youth Olympic Games
League status: Active
Youth league: yes, U16
Year of start: 2012
Did you find any incorrect or incomplete information? Please, let us know.
Double losses for Norway
Both the Norwegian boys and girls (U16) lost on the opening day of the Youth Olympics in Lillehammer. The boys were beaten 11-0 by Finland. The girls were closer but lost 1-2 to Slovakia.
(12 Feb 2016)
Past league results:
League standings:
Historic statistic:
Individuals records:
Ahead of the coming World Championships the EIHL is to host a new mini series. Read more»
A short Cup competition involving four teams is to be played from next week in England. Read more»