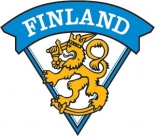 Did you find any incorrect or incomplete information? Please, let us know.
from 2017 to present: Naisten Liiga
JYP wins women's title in Finland
At 13:51 of the overtime Tanja Niskanen scored the only goal of game 3 of the Finnish women's finals. That was enough to secure the title for JYP Jyväskylä who won three straight games against HPK without allowing a single goal.
JYP has been outstanding this season. They lost only one point in 28 regular season games and won all six games of the playoffs.
(09 Mar 2016)
Past league results:
League standings:
Historic statistic:
Individuals records:
Fast facts
season 2023-2024
Kaunas City celebrate the qualification to the second round of Continental Cup with a ten-goals victory over Skautafelag Rejkyavik Read more»
Estonian champion wins KHL Zagreb ensuring first place for the home team Read more»