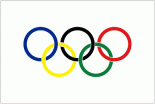 Women's Olympics
League status: Active
Administered by: IOC
Year of start: 1998
Did you find any incorrect or incomplete information? Please, let us know.
GROUP: Group A
GROUP: Group B
#
Club
G
W
W-OT
L-OT
L
Score
P
1
Japan
4
2
1
1
0
13:7
9
2
Czechia
4
2
0
1
1
10:8
7
3
Sweden
4
2
0
0
2
7:8
6
4
China
4
1
1
0
2
7:7
5
5
Denmark
4
1
0
0
3
7:14
3

Quarter Finals
USA - Czechia 4-1
Canada - Sweden 11-0
Russia - Switzerland 2-4
Finland - Japan 7-1

Semi Finals
Canada - Switzerland 10-3
USA - Finland 4-1

Bronze Medal Game
Finland - Switzerland 4-0

Final
Canada - USA 3-2
Last updated: 11 Feb 2022, 17:35
Group A will consist of teams ranked 1-4 while Group B will be comprised of teams ranked 5-8. Quarter-finals: 3A-2B & 4A-1B, semi-finals: 1A vs. winner 4A/1B, 2A vs. winner 3A/2B.
U.S. women beat Finland
USA beat Finland 3-1 in the opening game of the A Group of Women's Olympics. Finland took the lead in the final seconds of the first period but USA scored twice in the second and added an empty net goal 13 seconds before the end.
(11 Feb 2018)
Ukita suspended
Japanese forward Rui Ukita was suspended for one game due to a kicking incident in the last minute of the Women's Olympics game against Sweden.
(11 Feb 2018)
Müller scores four in Swiss win
Alina Müller scored the first four goals of the game when Switzerland beat Korea 8-0 on the opening day of Women's Olympics.
(10 Feb 2018)
Boork to coach Sweden in the Olympics
The Swedish Ice Hockey Federation announced today that Leif Boork will be assistant coach for the Swedish women's team in the Sochi Olympics. Head coach is Niclas Högberg.
(12 Aug 2013)
USA Women Announce Preliminary Roster
USA Hockey yesterday announced the preliminary roster for the Women's Olympic Team.  The finalized team will be announced in December after the final tryouts.
The roster is as follows:
GOALTENDERS- Brianne McLaughlin, Molly Schaus, Jessie Vetter
DEFENSE - Kacey Bellamy, Megan Bozak, Lisa Chessen, Jincy Dunne, Gigi Marvin, Michelle Picard, Josephine Pucci, Anne Schleper, Lee Stecklein
FORWARD - Kate Buesser, Alex Carpenter, Julie Chu, Kendell Coyne, Brianna Decker, Meghan Duggan, Lyndsey Fry, Amanda Kessel, Hilary Knight, Jocelyn Lamoureux, Monique Lamoureux, Anne Pankowski, Kelli Stack
(25 Jun 2013)
Denmark advance to next stage
In Barcelona Denmark won Group G of the first stage of the Women's Olympic Qualification against Hungary, Spain and Croatia.
(15 Oct 2012)
Dutch women takes the first step towards the Olympics
The Netherlands won the group against Poland, Slovenia and South Korea to advance to the second stage of the Women's Olympic qualification.
(01 Oct 2012)
René Fasel re-elected
The 124th IOC Session in London re-elected IIHF President René Fasel for another four years on the IOC Executive Board.
(26 Jul 2012)
Past league results:
League standings:
Historic statistic:
Individuals records:
Fast facts
season 2021-2022
The second European club competition celebrates the quarter of century starting the battles for the silver plate in September Read more»
Ice Hockey is a very popular sport. One of the main reasons for this popularity is that the game is very fast, and each match is full of exciting moments. Even though Ice Hockey is already very exciting, some people want ... Read more»