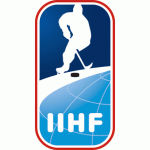 WJC18 d2A
League status: Active
Youth league: yes, U18
Administered by: IIHF
Did you find any incorrect or incomplete information? Please, let us know.
Last updated: 09 Apr 2022, 22:25
The teams play a single round-robin series. Each team plays each opponent once.
The winner of the event will be promoted to Division I Group B. The last-ranked team will be relegated to Division II Group B.
from 1988 to 2011: WJC18 d2
from 2011 to present: WJC18 d2A
Until 2011 Division 2A and 2B were at the same level.
Poland U18 promoted
The Polish U18 team won all five games to win the World U18 Championship Division 2A before the host Lithuania, Estonia, Romania, South Korea and relegated Spain.
(14 Apr 2019)
Lithuania named national teams coaches
Lithuania Federation announced the coaching staff for U18 and U20 national teams.
American/Irish James Tibbetts, 62, will lead U18 national team at Division 2a championship in Brasov, Romania in April 2016. Tibbets coached in France and Ireland in the past. He will be assisted by American Damian DiGiulian, 45, last year on St. Michael's College bench in Northeast-10 Conference. Both signed a 1+1 contract
Latvian Aigars Cipruss was confirmed as U20 headcoach; he was assisted by former player Arunas Aleinikovas and current Hockey Punks Vilnius captain Mindaugas Kieras. Cipruss will coach Lithuania next december at U20 WJC Division 2a held on home ice of Elektrenai Arena
(28 Oct 2015)
Hungary wins WJC18 Div II A
Hungary won all five games and won the IIHF U18 World Championship Division 2 A and promoted to Division 1 B. See results and stats on our Tournament page.
(08 Apr 2013)
Past league results:
League standings:
Historic statistic:
Individuals records:
Fast facts
season 2021-2022
The 2022 IIHF Annual Congress has allocated tournaments for the upcoming season Read more»
Ten years after the last title, Slovan win Slovak Extraliga. Bratislava club is now the major winner of the competition with 9 titles Read more»