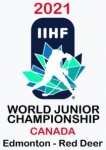 WJC
League status: Active
Youth league: yes, U20
English name: IIHF Ice Hockey U20 World Championship
Administered by: IIHF
Did you find any incorrect or incomplete information? Please, let us know.
GROUP: Group A
GROUP: Group B
#
Club
G
W
W-OT
L-OT
L
Score
P
1
USA
4
3
0
0
1
25:5
9
2
Russia
4
2
1
0
1
16:9
8
3
Sweden
4
2
0
1
1
14:9
7
4
Czech Republic
4
2
0
0
2
10:14
6
5
Austria
4
0
0
0
4
1:29
0

Quarter finals
Russia - Germany 2-1
Finland - Sweden 3-2
Canada - Czech Republic 3-0
USA - Slovakia 5-2

Semi finals
Canada - Russia 5-0
USA - Finland 4-3

Bronze medal game
Finland - Russia 4-1

Final
Canada - USA 0-2

Following the cancellation of the 2021 IIHF Ice Hockey U20 World Championship Division I Group A there will not be any team relegated from the 2021 World Juniors.
Last updated: 01 Jan 2021, 05:57
After a single round-robin series with five teams in two groups, the top four teams from each group advance to the Playoff Round while the fifth placed team in each group moves to the Relegation Round.

The winner of each Quarter-final moves onto the Semi-Finals.

The winner of each Semi-Final game will move onto the Gold Medal Game, while the losers will play in the Bronze Medal Game.
The two teams in the Relegation Round play a best-of-3 series. The loser is relegated to the Division I Group A.
Krutil suspended
Czech defenceman Michael Krutil got a one-game suspension at the World Juniors for a violation of IIHF Official Rule 160-Slew-Footing. He will miss the last game of the Round Robin against Austria.
(31 Dec 2020)
Slovak captain injured
Slovakia will play today's game against Finland at the World Junior Championship without captain Samuel Kňažko and forward Dominik Sojka. Both have minor injuries.
(30 Dec 2020)
Wimmer receives two-game suspension
Austrian defenseman Philipp Wimmer has been suspended for two games at the World Juniors in Edmonton. He will miss the games against Sweden today and Russia tomorrow after an illegal check against USA's Patrick Moynihan.
(28 Dec 2020)
Braden Schneider suspended
Canada's Braden Schneider has been suspended for one game at the World Juniors in Edmonton. He checked the head of Gemany's Jan-Luca Schumacher in yesterday's game. Schneider will miss today's game against Slovakia.
(27 Dec 2020)
Canadian captain injured
The captain of the Canadian team for the upcoming World Juniors, Kirby Dach, was injured in the pre-tournament game against Russia. He will miss the entire tournament.
(24 Dec 2020)
WJC pre-tournament schedule
The International Ice Hockey Federation has adjusted the pre-tournament schedule, including the cancellation of games on Dec. 20-21.

Tuesday December 22: Switzerland-Austria and Finland-USA
Wednesday December 23: Canada-Russia and Slovakia- Czech Republic

Germany and Sweden are in quarantine and can not play any pre-tournament games.
(20 Dec 2020)
Eight German U20 team members test positive
Eight players of the German WJC team received a positive corona test result reports IIHF from the 2021 IIHF World Junior Championship Bubble.
Also two Swedish staff members tested positive for COVID-19.
Team Germany will remain in quarantine until 24 December, while Team Sweden will remain in quarantine until 21 December
(18 Dec 2020)
Swedish WJC head coach tested positive for COVID-19
The head coach of the Swedish Under-20 team, Tomas Montén, and two other members of the team staff tested positive for COVID-19 and will not be allowed to participate in the World Juniors that are just a few weeks away.
Four of the Swedish players have also tested positive.
(08 Dec 2020)
Swedish players to miss the World Juniors
William Eklund and Karl Henriksson of the Swedish Under-20 team will miss the World Junior Championship due to recent positive covid-19 test results.
(07 Dec 2020)
New coaches for Switzerland juniors
After coach Christian Wohlwend signed for HC Davos, Swiss Federation named Thierry Paterlini as new head coach of U20 National Team. Former player, Paterlini coached the U18 Team since 2015. He will be replaced by former U17 coach Martin Höhener
(13 Jun 2019)
Past league results:
League standings:
Historic statistic:
Individuals records:
Fast facts
season 2020-2021
Full analysis of the last 10 seasons of the Ukrainian ice hockey championships Read more»
Full analysis of the last 10 seasons of the Ukrainian ice hockey championships Read more»