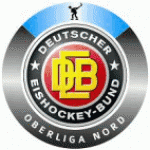 Oberliga Nord
League status: Active
Administered by: Niedersächsischer Eissport-Verband e.V.
Head manager: Hans Ellfrodt
Year of start: 1999
Did you find any incorrect or incomplete information? Please, let us know.
Last updated: 05 Mar 2023, 21:39
The Oberliga North is the northern conference of the German Oberliga.
Depending on the participating teams, the Oberliga is put together according to
regional criteria. Therfore, the northern conference is not always an active
competitionThe top teams are promoted to the 2nd Bundesliga while the bottom teams
are relegated to regional, lower leagues.
The Oberliga North is the third Division of ice hockey in Germany (below the DEL
and the 2nd Bundesliga). The league is divided into several regional conferences,
usually.
.
GEC Ritter Nordhorn in financial troubles
With a short statement GEC Ritter Nordhorn announced the club won't partecipate in Oberliga nord playoffs because of financial insolvency and must thus conclude the season after the regular season. According to Federation rules, a club can't partecipate in the playoffs, as long as a bankruptcy application has been made and the decision is still pending, as in the Ritter case.
"With great sadness we have to announce that at present is not possible for GEC to play in the post-season.
We have tried to provide an explanation of the current situation, to reach the "clemency" in DEB. Unfortunately, there is no way to "break" the rule so for our team is not possible to play the pre-playoffs." said the note
(06 Feb 2015)
New attendance record in German Oberliga
The Sunday match between city rivals Hannover Scorpions - who sold their DEL license earlier this year to the Schwenniger Wild Wings - and Hannover Indians - who were relegated from 2. Bundesliga after not being able to fulfill the financial regulations - set a new attendance record for the Oberliga - the third thier in German ice hockey. All in all 7619 spectators came to TUI Arena to follow the 4-1 win of the Scorpions who manged to get the first position in Oberliga Nord.
(19 Dec 2013)
Past league results:
League standings:
Historic statistic:
Individuals records:
Fast facts
season 2022-2023
Youngest player: Konstantin Redinger (16 years)
Oldest player: Andrei Telyukin (47 years)
Shortest player: Stan Jatczak (75 cm)
Tallest player: Carl Konze (198 cm)
Nationalities: Austria (1), Belgium (1), Canada (35), Czechia (13), Estonia (1), Finland (11), Germany (319), Italy (1), Latvia (6), Lithuania (1), The Netherlands (26), Poland (3), Russia (4), Slovenia (1), Slovakia (3), Sweden (5), Ukraine (3), USA (9)
Highest win: EG Diez-Limburg - Hannover Scorpions 2-13
Season average attendance: 1110
A look back at a season that lived up to its promise. Read more»
The Alliance of European Hockey Clubs (E.H.C.) has announced the nominees for the 2023 Fenix Outdoor & Warrior European Hockey Awards. Read more»