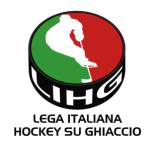 Serie A2
League status: Not active
Administered by: Lega Italiana Hockey Ghiaccio
Head manager: Tommaso Teofoli
Year of start: 1948
WWW: http://www.lihg.it
Did you find any incorrect or incomplete information? Please, let us know.
Milano is back in Serie A
By beating 2-1 at overtime Gherdeina in playoffs final game #6, Hockey Milano closed the series 4-2 and is back to Serie A after 4 years from the dissolution of Milano Vipers. The entry of Milano in KHL will be probably postponed to 2013-14 season, but late next week there will be another round of talks between Milano's board and KHL.
(07 Apr 2012)
Real Torino quits Serie A2
Real Torino announced team will not partecipate in next Italian Serie A2 for economic reasons. Real will focus resources on women and juniors department. Last season U18 team won Italian title.
Serie A2 will count with 8 teams, after promotion of Vipiteno and new entry Pergine
(15 Aug 2011)
Mission almost accomplished for Gherdeina and Vipiteno
Tonight victories in Serie A2 playoffs semifinals game #4 will be probably decisive to close the series for favourite Gherdeina and Vipiteno.
Regular season winners overcomes Milano Agorà with a late amazing goal by former Milano Rossoblù Gunnar Braito after a taut game, but seems impossible for Milano to win at Selva Val Gardena on Friday, while Broncos clearly won at Caldaro with 2 goals by Mike Hamilton: young home team went hard in victorious game 2 when tying series, but Vipiteno roster is undoubtedly stronger.
(09 Mar 2011)
Past league results:
League standings:
Historic statistic:
Individuals records:
After last year's postponement, the first edition of international tournament will be assigned in Latvia Read more»
Fall in love with a new sport by reading our in-depth explanation for why every sports fan should appreciate the entertainment of ice hockey. Read more»