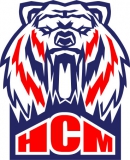 Hockey Club Milano Bears
Nickname: Bears
Year of foundation: 1998
Colours: red,blue
Club status: active
Address: Via dei Cilclamini, 23
20147 - Milano
Phone: +39 02 4122761
Fax: +39 02 4150037
Email: info@hockeymilano.it
Hockey Club Milano Bears is major league affiliate of:
HC Como
Did you find any incorrect or incomplete information? Please, let us know.
Season 2021-2022
Current roster
season 2021-2022
* no longer in the club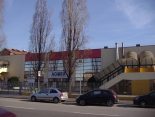 Adress: Stadio del Ghiaccio Agorà
Via Dei Ciclamini, 23
20147 Milano (MI)
Phone: +39 02 48300946
Email: info@stadioghiaccio.it
Capacity: 4000
Opened in: 1989
Stopped senior activities after 2018-2019
from 2008 to 2020: Hockey Club Milano Rossoblu
from 2020 to present: Hockey Club Milano Bears
Italian Championship: 2002, 2003, 2004, 2005,2006
National Cup: 2002, 2004, 2005
Italian Supercup: 2001, 2002, 2006
League winners:
from 1998 to 2000: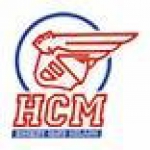 from 2000 to 2008: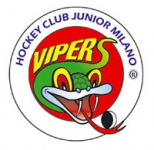 from 2008 to 2020: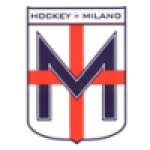 from 2020 to present: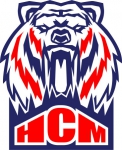 SV Renon retains Supercoppa
A goal by vetarn Dan Tudin after eight seconds in the overtime gives Italian champion SV Renon its 4th Supercoppa, the opening season trophy in Italy. The game, played at Palagorà in Milan, was thrilling, with Milano Rossoblu, debuting in Alps League this season, able to recover twice from 3-1 and 4-3, before the final 5-4 .The final was a rematch of last year's clash, when Renon easily won 8-3. Renon is now the major winner of the trophy along with HC Bolzano

(05 Oct 2018)
Renon/Ritten won Coppa Italia
In a beautiful atmosphere, in front of 3.600 spectators in Milan, SV Renon keep Coppa Italia won last season by beating Milano Rossoblu 4-2. It's the third national cup for current Italian champion. Renon won 3-2 at overtime against Val Pusteria in the semifinal, while Milano Rossoblu earns a spot in the final winning 6-2 against Valpellice
(26 Jan 2015)
Patrick Curcio is the new headcoach of Milano
American Patrick Curcio is the new headcoach of Milano Rossoblu, replacing Adolf Insam. Curcio played for Milano in 1995/96 during his first season in Europe. In 2012 he owned and coached the ECHL franchise San Francisco Bulls, but the club folded in 2013.
(01 Aug 2014)
Kochevrin: the entry of Milan and Gdansk in KHL is unlikely
KHL Commerce and Communications Vice-President Ilya Kochevrin told to R-Sport the entry of Milan and Gdansk in KHL "is unlikely"
"To join the KHL, the desire is not enough. Look at Medvescak example: they invest money, found sponsors, build the team, and then convince everyone that it is necessary to come to the game. Here then is the result. We need "locomotives", as the president of Medveščak Damir Gojanović
It should be understood that the necessary minimum for entry into the KHL is difficult to perform. Plank is very high for any European club: they need budget, infrastructure and marketing" said Kochevrin.
(08 Sep 2013)
Milano Rossoblu has a new coach
Hockey Milano Rossoblu announces Adolf Insam as new headcoach. He replaces Massimo Da Rin who remain in the coaching staff. Insam is back in Milano after the golden era 2002-2006 when the club - then called Milano Vipers - won 5 consecutive championship, 3 National Cup and 3 Super Cup. Last season Insam won the title with Bolzano Foxes
(25 Dec 2012)
Medvedev: Zagreb and Milan, the next step
KHL president Alexander Medvedev spoke briefly about future KHL expansion teams: "The next step: Zagreb and Milan. They fully comply schedule and prepare to join the League already in season 2013/14. And hopefully Togliatti: Lada is a team with a rich history that should not disappear from the map of Russian Hockey"
(08 Sep 2012)
Milano is back in Serie A
By beating 2-1 at overtime Gherdeina in playoffs final game #6, Hockey Milano closed the series 4-2 and is back to Serie A after 4 years from the dissolution of Milano Vipers. The entry of Milano in KHL will be probably postponed to 2013-14 season, but late next week there will be another round of talks between Milano's board and KHL.
(07 Apr 2012)
Historic rosters:
Historic statistics:
Past results:
League standings:
Fast facts
season 2021-2022
Cardiff Devils won by one-goal-difference against home side Grenoble and advances to the Continental Cup Superfinals along with Nomad Astana Read more»
Kazakh champion closes the Continental Cup semifinals round with a perfect record, by beating HK Zemgale in the last game Read more»