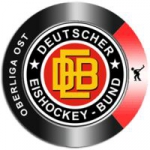 Oberliga Ost
League status: Not active
Administered by: Berliner Eissport-Verband e.V.
Head manager: Walter Bergmann
Year of start: 2010
Did you find any incorrect or incomplete information? Please, let us know.
Depending on the participating teams, the Oberliga is put together according to
regional criteria. Therfore, the eastern conference is not always an active
competition.The top teams are promoted to the 2nd Bundesliga while the bottom teams
are relegated to regional lower leagues.
The Oberliga is the third Division of ice hockey in Germany (below the DEL
and the 2nd Bundesliga).The German Oberliga is divided into several regional
conferences, usually.
The Oberliga Ost is the eastern conference of the German Oberliga.
After the 2014-2015 season, Oberliga Ost was disbanded and the teams moved to Oberliga Nord
Floods in Halle (Saale) might lead to new arena
The floods in Eastern Germany and Bavaria in June caused high damages in the affected areas. One of the cities with the highest damages is Halle (Saale) whose ice arena was hit badly and has to be demolished and newly build. Costs around 20 mio euo are expected by the city who wants to use money of a relief fund by the government for the project. 3rd tier (Oberliga Ost) team MEC Halle 04 will play in a temporary ice rink during the next two years.
(04 Jul 2013)
Past league results:
League standings:
Historic statistic:
Individuals records:
The second European club competition celebrates the quarter of century starting the battles for the silver plate in September Read more»
Ice Hockey is a very popular sport. One of the main reasons for this popularity is that the game is very fast, and each match is full of exciting moments. Even though Ice Hockey is already very exciting, some people want ... Read more»