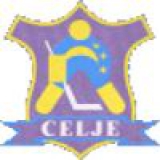 HK Celje
Year of foundation: 1947
Colours: yellow / blue
Club status: active
Address: Partizanska cesta 3a
3000 Celje
Phone: +386 31 747 900
Fax: +386 3 548 29 01
Email: info@hk-celje.si
Did you find any incorrect or incomplete information? Please, let us know.
Season 2023-2024
Current roster
season 2023-2024
* no longer in the club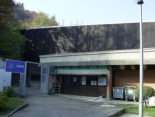 Adress: Partizanska cesta 3a
3000 Celje
Phone: +386 31 747 900
Capacity: 1500
First hockey team in Celje was founded in 1947. After that hockey was played depending on weather conditions until 1966 when Celje got their own ice rink. Team played mostly in lower leagues but a few times also in Yugoslavian league. Their star moment came with Slovenian independence when they were real contenders to Olimpija and Jesenice. However they soon ran out of money and had to start over. Senior level team was recreated but it didn't work second time around either. Now they only compete in junior categories.
from 2010 to present: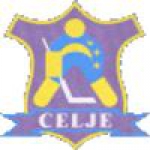 Medvescak-2 won IHL
The reserve team of Medvescak Zagreb is the champion of the first edition of IHL - International Hockey League, the multi-national championship including teams from Slovenia, Croatia and Serbia.
The eternal champion of Croatia finished 4th in the regular season, won by Triglav Kranj. In the playoffs eliminated KHL Zagreb in the quarterfinals and same Triglav in the semifinals, when team received reinforcements from EBEL team like goalie Vilim Rosandic and forwards Nik Simsic and Ivan Jankovic. The finals were played against HK Celje that eliminated in 3 dramatic games ambitious Crvena Zvezda Beograd. Medvescak closed the quest with two victories 5-3 and 7-3. Mislav Blagus of KHL Zagreb finished as Top Scorer with 56 points (33+23)
(29 Mar 2018)
Slovenia Federation launches new league
The Slovenian Federation, in partnership with Croatian and Serbian counterparts, launched the calendar of a new trans-national league called IHL - International Hockey League, starting from September after the positive partecipation of Croatian and Serbian teams in the last two editions of Slovenian League.
10 teams will partecipate, 5 from Slovenia - HK Slavija Ljubljana, HK ECE Celje, HK Triglav, HK MK Bled and HDK Maribor - 3 from Croatia - KHL Medveščak Zagreb 2, KHL Mladost Zagreb and KHL Zagreb - and two from Serbia - Crvena Zvezda Beogrand and HK Vojvodina Novi Sad.
After a home/away round robin and a round more according to the standing, the first eight teams advance to playoffs. A maximum of 5 imports are allowed.
(13 Jul 2017)
Olimpija Ljubljana captured Slovenian title
Olimpija Ljubljana win Slovenian League beating 2-0 rival Jesenice in game #5 of finals, bringing title back to the capital after the victory of Jesenice last year. The final series had a particular trend, with four out of five games ended with a shutout for the goalie of winning team: 3-1, 0-1,0-1,3-0 and 2-0.
This is the 15th title for Olimpija; Jesenice won other 10, nine as defunct Acroni Jesenice and one with current name HDD Jesenice. HK Slavija Ljubljana won bronze by beating 1-0 HK Celje
(12 Apr 2016)
Olimpija and Jesenice will battle for Slovenian Cup
Archrivals Jesenice and Olimpija Ljubljana will compete for the first edition of Slovenian Cup, playing the final on December, 1 in Jesenice. Olimpija won 5-1 the city derby against Slavija Ljubljana, while Jesenice prevailed 2-1 over HK Celje
(15 Nov 2015)
Historic rosters:
Historic statistics:
Past results:
League standings:
Fast facts
season 2023-2024
A look back at a season that lived up to its promise. Read more»
The Alliance of European Hockey Clubs (E.H.C.) has announced the nominees for the 2023 Fenix Outdoor & Warrior European Hockey Awards. Read more»