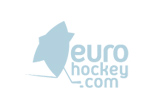 Did you find any incorrect or incomplete information? Please, let us know.
SV Renon retains Supercoppa
A goal by vetarn Dan Tudin after eight seconds in the overtime gives Italian champion SV Renon its 4th Supercoppa, the opening season trophy in Italy. The game, played at Palagorà in Milan, was thrilling, with Milano Rossoblu, debuting in Alps League this season, able to recover twice from 3-1 and 4-3, before the final 5-4 .The final was a rematch of last year's clash, when Renon easily won 8-3. Renon is now the major winner of the trophy along with HC Bolzano

(05 Oct 2018)
Asiago wins Supercoppa
Italan champion HC Asiago faced off against Coppa Italia-winner Ritten Sport in a game to determine the holder of the 2015 Supercoppa. In a close matchup the game was tied going into the final period thanks to goals scored by Markus Spinell and Sean Bentivoglio. In the 43th minute Anthony Nigro gave the Lions the 2-1 lead, a goal which would eventually result as the game winner.
(18 Sep 2015)
Val Pusteria won Supercoppa
A goal by Canadian Philip Devos at 59:45 gives Val Pusteria Wolves the first trophy of the season in Italy. Wolves won Supercoppa at Collalbo Arena beating 4-3 national champion SV Renon
(20 Sep 2014)
Asiago won Italian Supercoppa
A lonely goal scored in the first period by Kevin DeVergilio is enough for champion Asiago to win its second Supercoppa (the game between national champion and the winner of Coppa Italia) - the first one was in 2003 against Milano - in front of its fans at Palaodegar against HC Valpellice. During the first break was conducted the draw for Coppa Italia, here the pairs for quarter-finals (home and away matches and a third game if necessary):
Val Pusteria - Cortina
Asiago-Vipiteno
Valpellice-Milano Rossoblù
The Final Four will be played at Collalbo on 30 November, with host SV Renon already qualified
Ritten Sport - winner Valpellice-Milano Rossoblu
Val Pusteria/Cortina - Asiago/Vipiteno
(18 Oct 2013)
Bolzano wins Supercoppa
Bolzano Foxes win Italian Supercoppa, the opening season trophy between the champion and the winner of National Cup. Foxes won 4-3 after shootouts SG Cortina at Stadio Olimpico. This is the fouth Supercoppa for Bolzano, a record in Italy
(20 Sep 2012)
Past league results:
League standings:
Historic statistic:
Individuals records:
The second European club competition celebrates the quarter of century starting the battles for the silver plate in September Read more»
Ice Hockey is a very popular sport. One of the main reasons for this popularity is that the game is very fast, and each match is full of exciting moments. Even though Ice Hockey is already very exciting, some people want ... Read more»