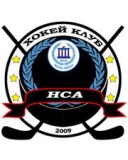 NSA Sofia
Name in original language: Хокей клуб НСА София
Year of foundation: 2009
Colours: white, blue
Club status: active
Address: ul. Akademia Boris Stefanov
kv Studentski grad
1700 Sofia
Phone: +359 0878 88 88 21
Did you find any incorrect or incomplete information? Please, let us know.
Season 2011-2012
Current roster
season 2011-2012
* no longer in the club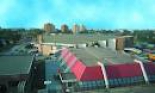 Adress: Zimen Dvorets na Sporta
ul. Akademia Boris Stefanov
kv Studentski grad
1700 Sofia
Phone: +359 028687041
Email: zimend@abv.bg
Capacity: 4600
Opened in: 1982
from 2009 to 2016: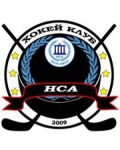 from 2016 to present: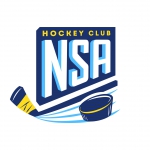 Irbis-Skate continues dynasty in Bulgaria
Irbis-Skate Sofia is the champion of Bulgaria for the sixth consecutive time after defeating NSA Sofia in the finals (3-2 and 1-0). Irbis also won its sixth Bulgarian Cup.
(02 Apr 2021)
NSA Sofia player banned for life
NSA Sofia 39-years-old defender Stoyan Todorov received a life-ban from Federation for the accidents during NSA Sofia - Slavia game played last 15 November. Three other NSA players had to sign a statement that they would not fight or likewise be ejected for life. After the violent conduct of NSA players Slavia decided to pull out from the League, but then come back some days after

(28 Nov 2012)
Historic rosters:
Historic statistics:
Past results:
League standings:
Fast facts
season 2011-2012
Full analysis of the last 10 seasons of the Ukrainian ice hockey championships Read more»
Full analysis of the last 10 seasons of the Ukrainian ice hockey championships Read more»