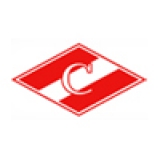 MHK Spartak Moscow
Name in original language: МХК Спартак
Club status: active
Did you find any incorrect or incomplete information? Please, let us know.
Season 2014-2015
Current roster
season 2014-2015
* no longer in the club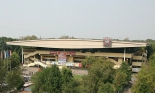 Adress: Sokolniki blv, 1 B
107113, Moscow
Phone: +7 (495) 645-20-65
Email: info@sokolniki.info
Capacity: 5000
Opened in: 1956
from 2009 to present: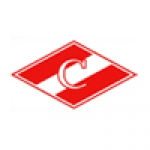 MHL reaches 5,000
Today was the 5,000th game of KHL's junior league MHL played. MHK Spartak Moscow beat Dinamo St. Petersburg 4-3 in a shootout game in this historic event.
MHL started in 2009 and is now in its sixth season.
(11 Sep 2014)
Spartak Moscow's juniors will play in MHL
MHK Spartak Moscow (junior team of Spartak Moscow) provided financial guarantees and will participate in MHL (Molodezhnaya Hockey League) in season 2014/2015. At the same time, HC Spartak Moscow is almost certain to be excluded from KHL because of financial problems.
(14 Jun 2014)
Spartak champion
MHK Spartak Moscow won KHL's junior league MHL.
Today they beat Red Army Moscow 3-2 in game seven of the finals.
(29 Apr 2014)
Historic rosters:
Historic statistics:
Past results:
League standings:
Fast facts
season 2014-2015
The second European club competition celebrates the quarter of century starting the battles for the silver plate in September Read more»
Ice Hockey is a very popular sport. One of the main reasons for this popularity is that the game is very fast, and each match is full of exciting moments. Even though Ice Hockey is already very exciting, some people want ... Read more»