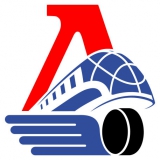 Loko Yaroslavl
Name in original language: Локо
Club status: active
Did you find any incorrect or incomplete information? Please, let us know.
Season 2016-2017
Current roster
season 2016-2017
* no longer in the club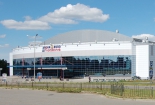 Adress: ul. Gagarina, 15
Yaroslavl 150023
Phone: +7 (4852) 40-70-30
Email: loko@yar.ru
Capacity: 9000
Opened in: 2001
from 2009 to present: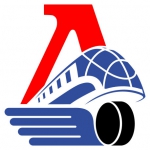 Set for JCWC final
Loko Yaroslavl of Russia and HV71 of Sweden will play tomorrow's final of the 2018 Junior Club World Cup.
HV71 knocked out Ottawa Capitals of Canada 4-2 in the first semi final. Loko Yaroslavl then eliminated Austrian Red Bull Salzburg with a comfortable 8-2 win.
(25 Aug 2018)
JCWC starts in Sochi
On the first day of the 2018 Junior Club World Cup Jokerit of Finland beat Chinese club KRS 5-1. Loko of Russia got a 4-2 win over the Canadian team Ottawa Capitals.
(18 Aug 2018)
Loko won't play in Yaroslavl next season
MHL team Loko Yaroslavl won't play in Arena 2000 next season. "We would like to have three hockey teams playing here - said Governor of the Yaroslavl region Viktor Kostin - but there are a lot of problems in sharing a unique arena between three high-level teams. Many fans regret the fact that Loko will act in a different region, but so far it's a necessary measure. There are already plans for the reconstruction of the ice palace in Rybinsk. We want to bring there Loko, but this is not in the immediate future"
(18 Apr 2012)
Historic rosters:
Historic statistics:
Past results:
League standings:
Fast facts
season 2016-2017
IIHF President expressed a clear position on the situation in Ukrainian hockey during a meeting with the Federation Read more»
Ted Brithen scored three goals when Rögle beat another Swedish team, Frölunda, in the first of two games in the Champions Hockey League semi finals. Red Bull München and Tappare were supposed to play in Münich but that game was canceled ... Read more»