Did you find any incorrect or incomplete information? Please, let us know.
Season 2022-2023
Current roster
season 2022-2023
* no longer in the club
from 1899 to present: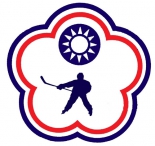 Chinese Taipei U18 and Malaysia win titles in Kuala Lumpur
The Women's Challenge Cup of Asia was played this week in MyNiss Arena in Kuala Lumpur, Malaysia. Chinese Taipei U18 won the elite division after beating Thailand 5-3, New Zealand U18 4-1 and Singapore 12-1.
Malaysia won division one after wins against Philippines 3-1, India 5-0 and United Arab Emirates 5-3.
(11 Mar 2018)
U20 Challenge Cup of Asia starts in Seoul
Today the U20 Challenge Cup of Asia started in Seoul, Korea.
China beat Taiwan 5-2 while Russia (an MHL All-Star team) beat the home team Korea 6-0.
Tht fifth nation, Japan, enters the tournament tomorrow.
(27 May 2012)
Historic rosters:
Historic statistics:
Past results:
League standings:
Fast facts
season 2022-2023
Chinese Taipei participates in season 2022-2023: WJC d2B
After a 4-years hiatus, a Kazakh club could be back in Russian Second League Read more»
In late Spring, 2023, the International Ice Hockey Federation will host the 86th Men's Ice Hockey World Championships. The competition is easily global ice hockey's biggest event, with hundreds of thousands of fans traveling for each world championship finals event. ... Read more»