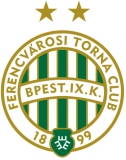 Ferencvárosi TC-Telekom
Short name: FTC
Name in original language: Ferencvárosi Torna Club
Nickname: Fradi
Year of foundation: 1928
Colours: green, white
Club status: active
Address: Üllői út 129
1091 Budapest
Phone: +36 20 941 9059
Fax: +36 1-215-7292
Email: hudakg@bkv.hu
WWW: Instagram Page, Ferencváros TC
Did you find any incorrect or incomplete information? Please, let us know.
Season 2022-2023
Current roster
season 2022-2023
* no longer in the club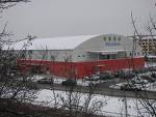 Adress: XX. Zodony utca 1
1201 Budapest
Phone: +36 06-30 681-77-95
Capacity: 900
Opened in: 2006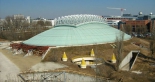 Adress: Magyar tudósok körútja 7
1117 Budapest
Phone: +36 06-1/255-2110
Email: nsksajto@gmail.com
Capacity: 2540
Opened in: 1993
from 1899 to 2014: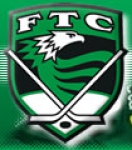 from 2014 to present:
Debrecen EAC win Hungarian Cup
First ever trophy for DEAC Debreceni: the team wins the Hungarian Cup on home ice, by beating 5-4 at overtime in a thrilling final multiple champion Fehervar AV-19. Canadian Hugo Turcotte scores the winning goal at 61'. Titile holder Ferencvarosi wins the bronze winning 4-2 against DVTK Miskolci
(05 Apr 2021)
Ferencvarosi-Telekom withdraws from the Continental Cup
Hungarian Ferencvarosi-Telekom Budapest won't compete in next Continental Cup, the club announced in a statement on its website, calling the decision "the only responsible and correct" due the health situation and the strict measures decided by the IIHF to partecipating in international tournaments.
"This also severely affects the participating teams in terms of organizing the trip and the cost of participating in the tournament."
Ferencvarosi should play in the semifinal round, held in Amiens, France from 13 to 15 November 2020 with Altai Torpedo (Kazakhstan), Amiens Gothiques (France) and a qualified team from first round
(11 Aug 2020)
Ertis Pavlodar withdrew from Continental Cup
Ertis Pavlodar won't participate in next Continental Cup as previously announced. Altai-Torpedo Ust Kamenogorsk, the farm club of HC Torpedo, will replace Ertis as owner of Kazakhstan Cup. Altai will play in Amiens, France next 13-15 November with Amiens, Ferencvaros and a team qualified from round played in October
(05 Jul 2020)
Fehervar win Hungarian Super Cup
EBEL team Fehervar AV19 Szekesfehervar win the first edition of Hungarian Super Cup by beating Erste Liga champion Ferencvarosi 4-3 at Tüskecsarnok Arena in Budapest
Gamesheet here
(31 Aug 2019)
DVTK Jegesmedvék Miskolc win Hungarian Cup
Erste Liga champion DVTK Jegesmedvék Miskolc win its second Hungarian Cup, after two consecutive finals lost, by beating 4-0 Ujpest Budapest in the final, played at home rink. DVTK played its sixth final in the last seven editions of the tournament. In the semifinals, DVTK beat easily 5-1 Ferencvarosi, while Ujpest surprisingly won 5-4 at overtime against MAC Budapest, ewinner of last edition
(20 Jan 2018)
Former Hungarian international Attila Rajz passed away during a game
Hungarian hockey mourns the sudden death of former international Attila Rajz, passed away while was playing a game of OB-III, an amateur league in Hungary. Raiz, 38, retired from professional hockey in 2010 after almost 300 games in Hungarian League/MOL Liga with Alba Volan Székesfehérvár and Ferencvaros and two titles (2007-08 and 2008-09). He played also 43 games for Hungary.
According to jegkorongblog.hu Rajz played the first period and was in the locker room, because he felt bad. Then sat on the team bench, where they became ill shortly before the end of the match. Despite every attempt, doctors were not able to save his life
(16 Nov 2014)
Swedish duo on Brasov bench
Corona Brasov finds a new coach after the resignation of Miroslav Ihnacak:
Former Troja-Ljungby coach and general manager Jerry Andersson signed for MOL League vice-champion, along with Håkan Nygren, fired by Ferencvaros some weeks ago, as assistant coach.
(11 Oct 2014)
Ferencvaros sacked coaching duo
Another MOL Liga team decided to replace coach: after Brasov, also Ferencvaros announced the club sacked Swedish coach Håkan Nygren and his assistant Tamas Dobos after the last game, lost 3-5 against Ujpest. Last season the duo had the same function with the roles reversed, with Dobos as head coach and Nygren as assistant.Nygren was also Technical Director.
Youth team coach Ferenc Szakács has been named the interim head coach with former player György Orbán as assistant.
(30 Sep 2014)
SAPA Fehervar wins Hungarian Cup
SAPA Fehervar wins 4-0 against Miskolc in the final of Hungarian Cup and captures the last trophy of season. In the semifinal SAPA crushed 7-2 MOL Liga champion Dunaújváros Acélbikák, while Miskolc won 3-0 over Ferencvaros.
Dunaújváros wins bronze beating 2-0 Ferencvaros in third place final
Individual awards were assigned to:
Krisztián Budai (Miskolc) as best goalie
Victor Lindgren (Dunaújváros) as best defender
Frank Banham (SAPA Fehervar) as best forward
(29 Mar 2013)
MOL Liga Monday Night Recap - Miskolc Locks in 2nd Seed
All three teams with something to play for won tonight in MOL Liga action.  In the first game, ASC Corona Brasov shutout Ujpest TE 6-0.  Josh Bonar continued his strong season with a goal and three assists.  Levente Zsok added two goals and an assist, and Kevin Wehrs also scored one goal and added two assists.  Brasov remains three points out of a playoff spot with three games to play.
Miskolc Jegesmedvek easily handled Ferencvaros 7-2 and locked up the second seed for the playoffs.  This guaranttes them home-ice advantage in the first round.  Vladimir Dubek and Szabolcs Fodor each had two goals, and Martin Saluga added to his league leading scoring total with three assists.
Nove Zamky won a lopsided 6-1 victory over Dunaujvaros Acelbikak, one of the few in DAB Docler's amazing run his season.  Lubos Dobry had a goal and three assists on the evening and Miroslav Stefanka added two assists.  Nove Zamky holds the final spot of the playoffs by three points and is only two points away from moving into the third seed over HSC Csikszereda.
HSC Csikszereda did not play tonight, but lost the most ground with Nove Zamky and Brasov both winning.  On Friday, the two Romanian sides will play what is a must win game for both teams as Csikszereda, Brasov and Nove Zamky are all looking to clinch the final two playoff spots with three games left to play.
(18 Feb 2013)
Historic rosters:
Historic statistics:
Past results:
League standings:
Fast facts
season 2022-2023
Kaunas City celebrate the qualification to the second round of Continental Cup with a ten-goals victory over Skautafelag Rejkyavik Read more»
Estonian champion wins KHL Zagreb ensuring first place for the home team Read more»