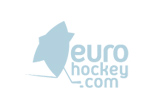 Did you find any incorrect or incomplete information? Please, let us know.
from 2008 to present: OB I (HUN)
Dunaújvárosi Acélbikák crowned Hungarian champion
By winning 2-1 at overtime against Miskolci in MOL Liga semifinals, Dunaújvárosi Acélbikák not only advanced to finals but it was also crowned Hungarian Champion for 2012-13. This season Hungarian League wasn't played and the results of MOL games between Hungarian teams counted as domestic championship
(08 Mar 2013)
Sapa Fehérvár AV 19 wins 10th consecutive Hungarian League
Domestic title number 13 for Sapa Fehérvár. By beating 8-3 Miskolci JJSE in game four of finals, SAPA easily closed the series blanked 4-0 the opponent. This is the tenth consecutive Hungarian title for Székesfehérvár team, equalizing the record set by Ferencvaros from 1971 to 1980.
(22 Mar 2012)
Hungarian League starts today
Few days after the Dab Docler victory in MOL Liga, Hungarian National League starts today: in this season there will be just play-offs. The seeding is based on the MOL Liga regular season standing (including the matches against the Romanian teams). The last two teams (Sapa Fehérvár AV19 2 and Újpesti TE) play a qualification for the 4th semifinal spot, while the first three teams (Dab.Docler, Miskolci JJSE, Ferencvárosi TC) have already secured the semifinal.
(27 Feb 2012)
Past league results:
League standings:
Historic statistic:
Individuals records:
In the openinig night of Continental Cup in Vilnius, Valk Tartu leaves no way out to the hosts Read more»
Home loss for the 2021 champion on the opening day of the Swedish league. Read more»