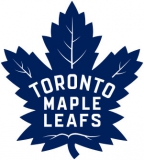 Toronto Maple Leafs
Year of foundation: 1917
Colours: blue, white
Club status: active
Address: Toronto Maple Leafs
c/o Maple Leaf Sports and Entertainment Ltd.
40 Bay Street
Suite 400
Toronto, ON M5J 2X2
Phone: +1 416 815 5400
Did you find any incorrect or incomplete information? Please, let us know.
Season 2020-2021
Current roster
season 2020-2021
* no longer in the club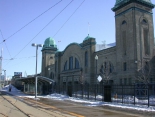 Adress: 40 Bay Street,
Toronto, Ontario M5J 2X2
Capacity: 18819
Opened in: 1999
Founded in 1917, one of the members of the Original Six. Spent 68 years in Maple Leaf Gardens before movin to their current arena, Air Canada Centre, in 1999. Won 13 championships including 11 NHL Stanley Cups as Maple Leafs. However, they have not won since 1967, the longest active streak of waiting for another succes in NHL. Rated as the most valuable club in the league.
Notable players:
from 1917 to 1919: Toronto Arenas
from 1919 to 1927: Toronto St. Patricks
from 1927 to present: Toronto Maple Leafs
11 Stanley Cups as Maple Leafs, 1 as Arenas, 1 as St. Patricks
League winners:
from 1982 to 2016: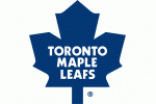 from 2016 to present: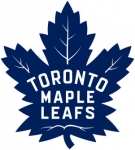 Toronto Maple Leafs add Solar Bears as affiliate
The Toronto Maple Leafs announced today that they have added the Orlando Solar Bears and Toronto Marlies (AHL) as ECHL affiliates. The Solar Bears will enter the 2013-14 season with dual affiliates. Toronto will join the Minnesota Wild and Iowa Wild in supplying prospects to the Solar Bears roster.
"We are pleased to have reached an agreement with the Solar Bears," said Leafs Vice President and Assistant General Manager Claude Loiselle. "As an organization, we are confident that our Toronto Maple Leafs prospects will accelerate their professional development in Orlando."
(23 Jul 2013)
Maple Leafs fired GM Brian Burke
Brian Burke has been fired as the president and general manager of the Toronto Maple Leafs.
Maple Leaf Sports and Entertainment president Tom Anselmi made the move official during a news conference at the Air Canada Centre in Toronto on Wednesday, and also named Dave Nonis the team's new general manager.
"We've decided to make a leadership change and move in a different direction for the general manager role," Anselmi said.
Anselmi also confirmed that Burke will serve as a senior adviser to the team.
(11 Jan 2013)
Maple Leafs fire coach Ron Wilson
Brian Burke, President and General Manager of the Toronto Maple Leafs, announced that head coach Ron Wilson has been relieved of his duties. Replacing Wilson is Randy Carlyle, fired last December by the Anaheim Ducks. Assistant Coach Rob Zettler has been reassigned to other duties in the organization. Burke and Carlyle were in charge of Anaheim when the Ducks won the Stanley Cup in 2007.
"This was not an easy decision for me to make," said Burke. "I want to thank Ron for all of his hard work and dedication to our organization over the past four seasons."
(03 Mar 2012)
Maple Leafs coach received contract extension
In an unusual way - a tweet saying "I got a new Red Ryder BB gun and a contract extension!" - Toronto Maple Leafs coach Ron Wilson announced he will remain on team bench after his four-years contract expires, despite the team's absence from the playoffs in his three seasons.
(26 Dec 2011)
Historic rosters:
Historic statistics:
Past results:
League standings:
After a 4-years hiatus, a Kazakh club could be back in Russian Second League Read more»
The 5th season of Ice Hockey Championship was played at Altit Fort, Hunza in -15 C temperature. SCO male team won the Championship against defending champions team of Serena Hotels. ... Read more»