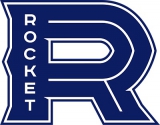 Did you find any incorrect or incomplete information? Please, let us know.
Season 2021-2022
* no longer in the club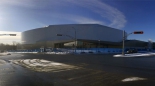 Adress: 1950 Rue Claude-Gagné
Laval, QC
H7N 5H9
Email: info@placebell.ca
Capacity: 10000
Opened in: 2017
Moved to Hamilton in 1996 from Sydney, Nova Scotia where the franchise played as Cape Breton Oilers. Affiliated with Edmonton Oilers at that time, the club was subject to relocation to Toronto in 2001. However, local investment acquired the ownership of Quebec Citadelles and AHL stayed in Hamilton.
On March 12, 2015, Michael Andlauer announced that he had sold the Hamilton Bulldogs AHL franchise back to the Canadiens, and that the team would move to St. John s, Newfoundland for the 2015-16 season as the St. John s IceCaps (the current, True North Sports and Entertainment owned IceCaps, which are affiliated with the Winnipeg Jets, will move back to Winnipeg, as the Manitoba Moose). Concurrently, Andlauer announced his acquisition of the Ontario Hockey League s Belleville Bulls, and that the team would be moved to Hamilton and adopt the Bulldogs name.
Upon the franchise s relocation, the Bulldogs team would have been 7th longest in tenure (behind only Rochester, Hershey, Providence, Portland, Syracuse, and Springfield).They are also the longest serving non-NHL professional hockey team in Canada, the longest serving Canadian AHL team, and one the AHL s most successful teams with over 2,500,000 fans to date
The team was originally affiliated with the second incarnation of the Winnipeg Jets from 2011 to 2015. However, beginning with the 2015-16 AHL season, they will be the top affiliate of the Montreal Canadiens of the National Hockey League (NHL) after the Jets relocated their franchise back to Manitoba and the Canadiens moving the former Hamilton Bulldogs franchise to St. John
On July 11, 2016, the AHL and the Montreal Canadiens announced that they would be moving their affiliate to the Montreal suburb of Laval for the 2017-18 season. A name-the-team contest was held from July 11 until August 31, with Patriots, Rapids and Rocket as the final three. On September 8, the winning Laval Rocket name was announced, a tribute to Canadiens legend Maurice Rocket Richard which got a 51% majority of the fan votes. The Rocket will actually be the second hockey team in Greater Montreal to use that nickname, after the QMJHL s Montreal Rocket (1999-2003, currently playing as the Charlottetown Islanders).
from 1991 to 2015: Hamilton Bulldogs AHL
from 2015 to 2017: St. John's IceCaps
from 2017 to present: Laval Rocket
from 2002 to 2015:
from 2015 to 2017: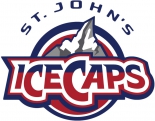 from 2017 to present: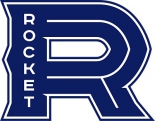 Servette and Vitkovice add players for Spengler
Geneve Servette announces the addition of goalie Robert Mayer (Hamilton Bulldogs), Finnish defenceman Markus Nordlund and forward Inti Pestoni - both from Ambrì-Piotta - for the upcoming Spengler Cup. Also, Czech club Vitkovice will have a Swiss player for the tournament, Kloten Flyers' defenceman Gian-Andrea Randegger.
(20 Dec 2013)
Historic rosters:
Historic statistics:
Past results:
League standings:
Detva owner Róbert Ľupták decided to move the Extraliga license to Prešov Read more»
After a tough conflict between the two entities, an agreement was reached Read more»