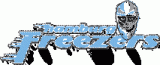 Did you find any incorrect or incomplete information? Please, let us know.
Season 2015-2016
This club in 2015-2016: DEL
Current roster
season 2015-2016
* no longer in the club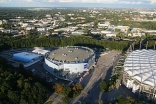 Adress: Anschutz Entertainment Group Arena Hamburg GmbH
Sylvesterallee 10
22525 Hamburg
Phone: +49-40-88 163-0
Email: info@barclaycard-arena.de
Capacity: 13000
Opened in: 2002
from 1999 to 2002: Munich Barons
from 2002 to present: Hamburg Freezers
German Champion: 2000 (as Munchen Barons)
from 1998 to present: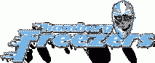 Hamburg without Wolf for several weeks
DEL club Hamburg Freezers announced that their forward David Wolf is out for at least a couple of weeks. The 26 year old left winger suffered a torn hamstring in the Freezers' 1-6 away defeat against Kölner Haie, making that loss even more bitter for the Nothern Germans.
(17 Nov 2015)
Krämmer gets two year extension in Hamburg
DEL side Hamburg Freezers have extended the contract of German national team player Nico Krämmer until 2018. The original contract of the 22 year old forward would have ended next summer.
(14 Sep 2015)
Preseason games Sweden Friday August 21st
MODO Hockey-IF Björklöven 2-1, Karlskrona HK-Hamburg Freezers 5-3, Brynäs IF-Leksands IF 4-1, Asplöven-Roki 6-0, Timrå IK- Frisk Asker 5-1, Tingsryd-Troja Ljungby 2-1.
(21 Aug 2015)
Hamburg forward Madsen out for up to 8 weeks
Danish international Morten Madsen who plays for German elite team Hamburg Freezers will miss between 6 and 8 weeks with the team and thus the start of Champions Hockey League and Deutsche Eishockey Liga. On Sunday, Madsen suffered a torn muscle fibre in right thigh while playing in a test game against DEL2 side Fischtown Penguins. With 41 points in a total of 62 games he was one of Hamburgs top scorers in the last DEL season.
(21 Aug 2014)
Hamburg head coach stays till 2015
Benoit Laporte, head coach of DEL's 2013-14 regular season winners Hamburg Freezers, extends his contract for another year till summer 2015. The 53 year old Canadian-French dual citizen who participated for France in the 1992 and 1994 Olympic Winter Games, is in charge of the German side already since December 2010 and reached the playoffs in 3 of the 4 seaons.
(05 Mar 2014)
Freezers give Schubert contract extansion / Green signs with SERC
Christoph Schubert, former NHL player and currently the team captain of DEL's Hamburg Freezers, had still two years of his contract left but decided together with the club to extend his contract for two more years until 2017. The 31 year old German national team player has earned 62 points (11 goals, 51 assists) in 115 DEL matches for his team so far.
DEL newcomers SERC Wild Wings also had good news for their fans as they signed 32 year old international Morten Green who was captain of Team Denmark at the last three World Cups and played last year for Hannover Scorpions who sold their DEL license to Schwenningen - his new team.
(09 Jul 2013)
Nürnberg almost qualified for playoffs
Nürnberg Ice Tigers made a jump to the 7th spot in the DEL table with a surprising 5-2 away win against current champions Eisbären Berlin. They now have six points more than the non-playoff spots with two games left to play. In the other match of the day Krefeld Pinguine beat Hamburg Freezers 3-2 SO on the road to become 3rd.
(06 Mar 2013)
Freezers release their CEO
The Hamburg Freezers of the DEL have released their CEO Michael Pfad who was in charge of that position for the last two and a half years. Uwe Frommhold  who is the CEO of the AEG Facilities Germany will work as a substitute for Pfad as an interim solution. According to Matthieu van Veen, Senior Vice President of AEG Sports Europe, the reason for the change was that Pfad had other plans with the Freezers than the other persons in charge.
(19 Oct 2012)
Kölner Haie defend top position
DEL leaders Kölner Haie today defended their top position by winning 4-3 at home against the Hamburg Freezers. For the Sharks it was their 6th win in their 6th match this season. For more information on the league click here.
(30 Sep 2012)
Hamburg without Aubin for six weeks
DEL club Hamburg Freezers can't count with their Canadian forward Serge Aubin for the next six weeks. The 37-year old veteran received a broken thumb in the European Trophy game against Eisbären Berlin on Sunday. The OP was scheduled for today.
(04 Sep 2012)
Historic rosters:
Historic statistics:
Past results:
League standings:
Fast facts
season 2015-2016
Hamburg Freezers participates in season 2015-2016: DEL
Cardiff Devils won by one-goal-difference against home side Grenoble and advances to the Continental Cup Superfinals along with Nomad Astana Read more»
Kazakh champion closes the Continental Cup semifinals round with a perfect record, by beating HK Zemgale in the last game Read more»