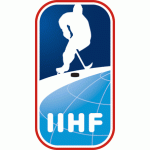 World Championship d1A
League status: Active
Administered by: IIHF
Year of start: 2001
Did you find any incorrect or incomplete information? Please, let us know.
Last updated: 05 May 2019, 17:51
The teams play a single round-robin series. Each team plays each opponent once.
The two top-ranked teams of the event will be promoted to the Top Division. The last-ranked team will be relegated to Division I Group B.
from 2000 to 2011: IHWC d1
from 2011 to present: World Championship d1A
Until 2011 Division 1a and 1B were at the same level.
Ivo Jan will coach Slovenia
Vipiteno Broncos head coach Ivo Jan will coach Slovenia national team keeping his job at the Italian team competing in Alps Hockey League.
Matjaz Kopitar, father of Los Angeles superstar Anze, was originally supposed to coach the Slovenian national team, but he cancelled the contract accepting a scout role at Los Angeles Kings.
The 43-year-old signed a 1+1 year contract, heading Slovenia at the 2019 World Championship Division I in Astana against Belarus, South Korea, Lithuania, Hungary and Kazakhstan
(09 Aug 2018)
Kazakhstan named new coach
Belarussian Andrei Skabelka, 47, was appointed as new coach of Kazakhstan national team, following his sign as new coach of Barys Astana. Last season Skabelka coached Avangard Omsk
(06 Jun 2018)
Andrei Nazarov remains coach of Kazakhstan
Despite the relegation at last World Championship, Russian Andrei Nazarov was confirmed as head coach of Kazakhstan national team. Nazarov will lead Kazakhstan at the Olympic qualification in September against Norway, Italy and France. Nazarov was confirmed also as Barys Astana coach.
Federation also announced the coaches for junior and women teams:
Sergei Starygin - U20
Viktor Buyalsky - U18
Alexander Maltsev - Women
(10 Jun 2016)
Austria defeats Italy in final World Championship test
Stefan Geier's hattrick led Austria to a 3:2-win in an exhibtion game over Italy. Austria had a strong start, gaining a 2:0 lead in the intitial frame. The Italians though got better in the second and third period, coming close to the tying goal. Goals by Luca Frigo and Alexander Egger, showcasing his skill with an amazing backhand goal, scored for the 'azzurri'. In net Starkbaum and Bernard played a solid game, but the game was highlighted by the national team debut of 35-year-old Frederic Cloutier between the Italian pipes in the second half of the game.
(20 Apr 2016)
Nik Zupancic new coach of Slovenia
Former player Nik Zupancic, 46, was named new headcoach of Slovenia as successor of Matjaz Kopitar, resigned after the last World Championship where Slovenia was relegated. Zupancic was assistant coach to Kopitar in the last four-and-a-half years, including in the Sochi 2014 campaign, when Slovenia reached quarter-finals.
(12 Jun 2015)
Ukraine relegated
In the first game of the last day of the Div. IA Championships in Cracow, Ukraine was defeated by the team of Japan with the score 3:1. This means that Ukraine is relegated to division IB.
(25 Apr 2015)
Bochenski will receive citizenship of Kazakhstan
Barys Astana captain Brandon Bochenski will soon complete the process to receive citizenship of Kazakhstan and should be compete for his new country at the World Championship Division Ia in Poland next April.
"I hope that the issue will be resolved soon, all the paperwork takes time. Why decided to play for the national team of Kazakhstan? Here I have a lot of friends, I'm playing in this country and I feel part of it. And I would be honored to represent Kazakhstan." said Bochenski, at Barys from 2011.
Bochenski rapresented native USA at 2007 World Championship
(23 Feb 2015)
World Championship Division 1a start postponed
Polish Federation announces the start of World Championship Division 1a, originally scheduled for April 18, 2015, will be postponed by one day due to a show of singer Robbie Williams, which will take place at Krakow Arena on day 17. According to the new plan the tournament will begin on 19 April 2015 and end on Saturday 25 April. Host Poland will face Hungary, Japan, Ukraine, Kazakhstan and Italy
(02 Nov 2014)
World Championship to Poland
IIHF announced today that Krakow, Poland will host the 2015 IIHF Ice Hockey Division I Group A World Championship.
Ukraine was originally supposed to host the championship but withdrew due to the political situation in the country.
(18 Sep 2014)
Jacek Plachta to coach Poland
Jacek Plachta, 45, is the new headcoach of Poland national team. He worked as Igor Zakharkin assistant coach in last two years, winning the World Championship Division IB last season. Plachta worked as headcoach at GKS Katowice, Tychy and last season at KTH Krynica. Plachta assistant will be Russian Sergei Pushkov, last season at Neman Grodno until January
(05 Aug 2014)
Past league results:
League standings:
Historic statistic:
Individuals records:
Fast facts
season 2018-2019
All the awards for the season were assigned during the General Assembly of the Federation Read more»
Hockey is one of the most popular sports and a great source of income for players and advertisers. The sport has found its way to the gambling world in different ways. Fans can place bets while watching a live match or ... Read more»